Description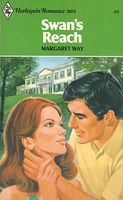 The bitter irony of fate, Rachel Ross thought. She had resented Nick Retford for so long that it was hard to believe she could be in love with him.

What was the use anyway? Loving Nick Retford was like reaching for the moon. He was just as magnetic and just as difficult to attain. Only one name dominated his world - Vanessa Maybury.

The news of their proposed marriage hit Rachel like a thunderbolt!