Description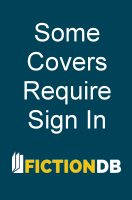 Barbara March is devastated at the tragic loss of her beloved husband Edward and at the age of sixty she was still a glamorous and beautiful woman. The chance of a new life opens up when she befriends Lord Marcus Logan the laird of Glen Haven Castle on board the cruise ship Queen Elizabeth 11, but it soon becomes apparent to Marcus than in the shadows of Barbara's life going back into the past and having to recall that she gave up her successful and fulfilling singing career whose sopranos voice became the darling of the opera houses with her breathtaking performance across Europe and America is a subject she is reluctant to talk about.
Giving up this indispensable precious gift, it was a story best left unspoken, left undisturbed in the book of life. Finally there is Victoria her daughter found the prospect of her mother's marriage painful so soon after her father's death and a devoted grandfather to Kate and Mandy. Victoria shows a fierce determination to stay loyal to her father's memory and severs her connection with her mother but in her heart she knew how much her mother loved her grandchildren and her father would not have approved of separating them from their grandmother and so they came to Glen Haven Castle with Dora, Barbara's sister during the summer and Christmas holidays loving every magical moment of their stay.
Let the spell of the book and its world take over, Glen Haven will take you on an enchanting journey with dear friends with heartwarming thoughts of old times and a great deal of nostalgia, you will never want to lose the stories spell or bid farewell to its wonderful characters all that I could say of the story to any purpose I have endeavored to say it.
Full Synopsis