Description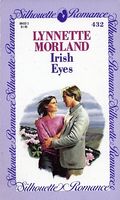 LOVE SONG

Roberta Calderon came to Ireland to produce a record starring the new rock group Fire Hazard. But business took an unexpected turn when Irish chauvinist tycoon Christy O'Laighleis arrived, determined to make Robbie's stay as brief as possible. The devastating brother of Fire Hazard's lead singer saw Robbie as the American enemy, sent to export Irish talent--even as he tried desperately to resist her charms.

Soon Robbie was wishing her stay would never end. But their romance seemed an impossible challenge:

she was on the brink of superstardom, and Christy was determined to follow his dream at home.
Full Synopsis