Description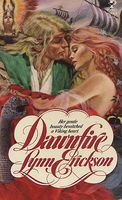 IN A WAR-TORN LAND, SHE WAS THE PRICE OF PEACE.

She was Dawnlyn Renfrew--born on an island off the storm-tossed Scottish coast, daughter of the Earl of St. Abb.

He was Gaard, a gray-eyed Viking lord.

He had scaled the walls of her castle and vanquished the fiercest warriors. He could claim all that he saw as his own.

He claimed Dawnlyn.