Description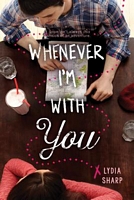 A missing boy. A road trip into the Alaskan wilderness. A week that will change everything...

After Gabi's parents' divorce, she moves from California to Alaska with her dad. At first, it feels like banishment--until she meets Kai. He welcomes her into his life, sharing his family, his friends, and his warmth. But as winter approaches, Kai pulls away for seemingly no reason at all. He's quiet, withdrawn. Then one day, he disappears.

Kai's twin brother, Hunter, believes Kai is retracing their missing father's steps in the wilderness north of Anchorage. There's a blizzard on the way, and Kai is alone out there. Gabi's frustration over his emotional distance quickly turns to serious concern. This is the boy who saved her from the dark. She can't lose him to it.

So Gabi and Hunter agree to head out together on a wild journey north--a trip that will challenge them physically and emotionally, as they try to convince the boy they love to return home.
Full Synopsis
About the Book
Published:

Formats:

Print / eBook

Pages:

304

Age Level:

12 & up

Purchase: