Description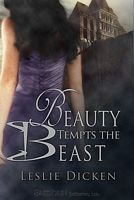 Is the enemy of her enemy a friend…or a beast?
Lord Ashworth is scarred by a night of terror years ago that left his face in ruins and his life in shreds. He hides in Silverstone Manor, using rumors that paint him as a horrible, murdering monster to keep visitors at bay. Yet he can't shake the feeling that the rumors might be true. He tells himself it's better this way. If his memories ever resurface, at least he will be the only one hurt by them.
The woman on his doorstep, however, simply refuses to fear him. That's not only an oddity, it's a threat to his secret…and his heart.
Vivian Suttley has seen the face of evil more than once in her young life. She's on the run from the latest, a cruel man determined to force her to marry him. Whatever the whispers about the reclusive Ashworth, surely it's nothing compared to the bleak, violent future she leaves behind.
Ashworth saved her once before, and he's her last hope for refuge. Yet she wonders if she's truly safer at Silverstone—or if she has just made the biggest mistake of her life.
Warning: This book contains a lot of sexual tension and several sexual scenes, have a fan ready!
 
Full Synopsis
About the Book
Published:

Jul-2009

Formats:

Print / eBook

Pages:

272

Purchase: