Description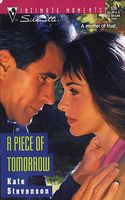 THE DOUBLE-EDGED DEAL

Detective Connor McCormack had been called every nasty name in the book by probation officer Laura Douglass--as if he were the bad guy. Yes, he was using one of her juvenile delinquents to help him crack a case. Yes, he was involving a teenager in a dangerous investigation. And, damn it, yes, he did care what Laura thought--too much.

Since Laura had no choice but to cooperate with Connor, she gave him no choice but to compromise with her. Mr. Tough Guy would now spend every Sunday getting to know

her client as a person. And she would be right there beside them, making sure Connor followed her rules--and getting to know him much too well as a man....
Full Synopsis