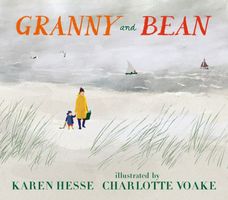 Newest Release
Bibliography:

28 Books

First Book:

March 1991

Latest Book:

October 2022

Rating:
Multi-Author Series List
A Light in the Storm: The Civil War Diary of Amelia Martin, Fenwick Island, Delaware, 1861
(Sep-1999)
Book List in Order:
28

titles
Wish on a Unicorn

Sixth grader Maggie feels burdened by her seven-year-old sister Hannie, who is slightly brain-damaged and believes that a toy unicorn has magical powers, until one afternoon a crisis shows her how special Hannie is...

---

Letters from Rifka

Rifka dreams of a life in America, but she may never get there. Rifka and her family have fled Russia's brutal treatment of the Jews for a new life in America. But the path to freedom is full of terrible obstacles -- the humiliating scrutiny of do...

---

---

Lester's Dog

Illus. in full color. "A sensitive story about a boy who, with the help of a deaf freind, conquers his fear of a neighbor's dog that bit him years earlier. In the process, he saves a kitten and befriends an elderly, recently widowed man. Carpenter's ...

---

---

---

Phoenix Rising

Nyle Sumner is an orphan. And in spite of the fact that she and her grandmother live a good life on a Vermont sheep farm, she cannot forget that her father abandoned her. She cannot forget that her mother died in the back room of the farmhouse when N...

---

A Time of Angels

OUT OF THE BLUE When war separates Hannah from her parents in 1918, she moves to her aunt's crowded tenement in Boston's West End. Together, Hannah and Tanta Rose struggle to protect Hannah's two young sisters, but when a deadly influenza epidemic st...

---

The Music Of Dolphins

Mila becomes famous around the world when she is rescued from an unpopulated island off the coast of Florida. Years ago, Mila went missing from a boat crash, and she has been raised by dolphins from the age of four. Researchers teach Mila language...

---

---

Out of the Dust

"Dust piles up like snow across the prairie..." A terrible accident has transformed Billie Jo's life, scarring her inside and out. Her mother is gone. Her father can't talk about it. And the one thing that might make her feel better -- playing...

---

Just Juice

Juice Faulstich lives with her pa and ma and four sisters in the North Carolina hills. Working with her hands comes easy to Juice, but not school. This year, she's back again in Miss Hamble's third grade. Letters and numbers still don't make sense to...

---

Come on, Rain!

"Come on, rain!" Tess pleads to the sky as listless vines and parched plants droop in the endless heat. Up and down the block, cats pant while heat wavers off tar patches in the broiling alleyway. More than anything, Tess hopes for rain. And when it ...

---

---

---

---

Young Nick's Head

The year is 1768. Nicholas Young's mind is made up. He's had enough! Enough of the cruel butcher to whom he is apprenticed and enough of his indifferent father lurking somewhere in the background of his existence. He's had enough of the squalor of hi...

---

---

The Stone Lamp

The story of Hanukkah is the story of triumph of light over darkness, of the small miracles that give hope to an entire people. In a series of eight powerful and evocative free-verse poems, award-winning author Karen Hesse captures the resilient spir...

---

Aleutian Sparrow

The Aleuts live a precarious existence on the edge of two continents. They survive against the odds because they live in harmony with their environment. When Japan declares war on America, these small islands are all that separates Asia from North Am...

---

---

Cats in Krasinski Square

Newbery medalist Karen Hesse tells a harrowing, true story about life in the Warsaw Ghetto during WWII.
When Karen Hesse came upon a short article about cats out-foxing the Gestapo at the train station in Warsaw during WWII, she couldn't get ...

---

Brooklyn Bridge

It's the summer of 1903 in Brooklyn and all fourteen-year-old Joseph Michtom wants is to experience the thrill, the grandeur, and the electricity of the new amusement park at Coney Island. But that doesn't seem likely. Ever since his parents--Russian...

---

---

Nell

in What You Wish For

A stellar collection from Newbery medalists and bestselling authors written to benefit Darfuri refugees With contributions from some of the best talent writing for children today, What You Wish For is a compelling collection of affecting, inspirin...

---

Safekeeping

Radley's parents had warned her that all hell would break loose if the American People's Party took power. And now, with the president assassinated and the government cracking down on citizens, the news is filled with images of vigilante groups, fr...

---

---

---

Nights with Dad

A luminous and lyrical tribute to the enduring, everyday sort of love between a boy and his father.When the sun sets, Dad's night shift as a school caretaker is just beginning. What is it like to work at night, while the rest of the city is asleep? T...

---

Granny and Bean

From a stellar creative team, the lyrical story of a grandmother and grandchild as they share an intimate adventure by the windy sea—and make a stop for teatime.Their laughter rose; full of joy, it spilled 'cross sand, through mist, as th...

---
Award-Winning Books by Karen Hesse
Cats in Krasinski Square
2004 Parents Choice Award (Fall) (1998-2007) -- Gold
2007 California Young Reader Medal -- Picture Bk/Older Reader
Letters from Rifka
1992 Sydney Taylor Book Award -- Older Readers
2012 Phoenix Award -- Children's Literature
The Music Of Dolphins
1998 Keystone to Reading Book Award -- Intermediate
Out of the Dust
1998 Bookseller's Choice -- Young Adults
1998 Newbery Medal -- Children's
1998 Scott O Dell Award for Historical Fiction -- Historical Fiction
Phoenix Rising
1998 Heartland Award -- Young Adult
Frequently Asked Questions (FAQ)
Karen Hesse has published 28 books.
Karen Hesse does not have a new book coming out soon. The latest book, Granny and Bean, was published in October 2022.
The first book by Karen Hesse, Wish on a Unicorn, was published in March 1991.
No. Karen Hesse does not write books in series.