Description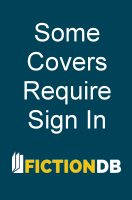 For years Lucca and Quade have shared women and enjoyed games of sexual dominance. While she was married, Kiera was off-limits, even in their fantasies. Now that she's single, guilt and loyalty keep them from acting on their desire.

At twenty-six, Kiera has been a widow for almost as long as she was a wife. Before pain and loss stripped her bare and changed her, she'd never craved the things Lucca and Quade want in the bedroom. Now she does. She knows they love her. But for them to have a future together, she needs to break through their emotional barriers.

Unknown to them, she's got a plan. And if it works, Quade and Lucca won't be able to resist her healing seduction.

Note: This story isn't officially part of the Crime Tells series because it does not involve solving a crime. However, it is set in the Crime Tells story world and contains brief appearances by Lyric (Lyric's Cop), and Calista and Benito (Calista's Men).
Full Synopsis