Description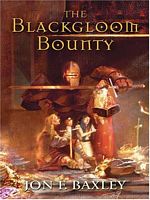 ***** A Cast of Characters in the Conan Vein *****
Kruzurk Makshare the magician is asked by the spirit of Merlin of Pendragon, his long dead mentor, to destroy another former apprentice, the villainous Seed of Cerberus. That requires entry into Blackgloom Keep which can only be entered via sorcery. Kruze realizes he needs help, since he cannot use sorcery. He chooses Daynin McKinnon, who has just discovered what may be the fabled Scythian Stone.
Kruze uses the stone to gain entry into the fortress, which causes a whole series of unforeseen and horrific events to unfold for Daynin and his cadre of friends. The colorful cast of good guys includes the lovely Sabritha who becomes a love interest for Daynin. There is also the ghost of a giant resurrected Pictish king named Brude McAlpin, who both helps and hinders Daynin and Kruzurk in the rest of their adventures.
Assorted bad guys include Saxons, Caledonians and numerous other cutthroats bent on capturing Daynin for the bounty put on his head and the bounty he discovered at Blackgloom. Those bounties are the driving force behind all of the chasing, combat and magical events that occur in the rest of the book. And there is a LOT of that in this 445 page epic.
This book provides a wealth of historical detail which should set a new standard for fantasy readers who want more than mere monsters and magic to whet their imagination. Most romance readers, too, will find plenty of the 'spice' they seek, as will all those fantasy readers who are looking for a cast of characters in the Conan vein.
Blackgloom is the first book in a five book series. Episode two, THE REGENTS OF RHUM is in the works. Blackgloom is also being considered for a movie option.
Full Synopsis