Description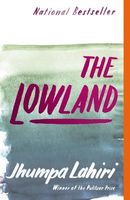 From the Pulitzer Prize-winning, best-selling author of "The Namesake "comes an extraordinary new novel, set in both India and America, that expands the scope and range of one of our most dazzling storytellers: a tale of two brothers bound by tragedy, a fiercely brilliant woman haunted by her past, a country torn by revolution, and a love that lasts long past death.

Born just fifteen months apart, Subhash and Udayan Mitra are inseparable brothers, one often mistaken for the other in the Calcutta neighborhood where they grow up. But they are also opposites, with gravely different futures ahead. It is the 1960s, and Udayan--charismatic and impulsive--finds himself drawn to the Naxalite movement, a rebellion waged to eradicate inequity and poverty; he will give everything, risk all, for what he believes. Subhash, the dutiful son, does not share his brother's political passion; he leaves home to pursue a life of scientific research in a quiet, coastal corner of America.

But when Subhash learns what happened to his brother in the lowland outside their family's home, he goes back to India, hoping to pick up the pieces of a shattered family, and to heal the wounds Udayan left behind--including those seared in the heart of his brother's wife.

Masterly suspenseful, sweeping, piercingly intimate, "The Lowland "is a work of great beauty and complex emotion; an engrossing family saga and a story steeped in history that spans generations and geographies with seamless authenticity. It is Jhumpa Lahiri at the height of her considerable powers.
Full Synopsis
About the Book
Published:

Sep-2013

(Hardcover)

Jun-2014

(Paperback)

Formats:

Print / eBook / Audio

Pages:

384

Purchase:
What Readers Are Saying
What do you think? Write your own comment on this book!
Write a Comment
What do I say about this book? It is very well-written, and this is my first Jhumpa Lahiri book although I've ofen heard of her. She is an excellent author. The book is sweeping in its scope. It covers about 40 or 50 years and goes from India to America, back to India and back to America. The book is about two brothers born in a little town in India close to Calcutta. The brothers are 15 months apart in age. Subhash is the eldest and Udayan is the younger brother. The book open in the late 1960's when there happened to be a lot of unrest in India. These two brothers are very close, but are complete opposites in temperments. Subhash is the shyer, more withdrawn one and Udayan is more outgoing and harbours very strong feelings about government, people and ideology. Subhash leaves his home to study in the States (Rhode Island to be exact), and Udayan stays behind as a prominent figure in the Naxalite movement. This is a book where I think the writing is very well done, but I didn't like any of the characters at all. As with all people, each of the characters has their own stories, and personalities, but they are not endearing at all. Udayan is a radical, and there is only one way for his life to play out. His wife Guaya is a bookish and stand-offish girl who is left trying to make a life for herself and her unborn child. Subhash is kindly, but a plodder and it wasn't only Guaya that wanted him to do something and take a stand. I too wanted him to stand up for himself and make a decision. This is a sweeping story and a family saga that crosses generations and continents. Well worth a read.