Description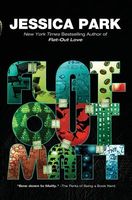 SPOILERS BELOW! IF YOU HAVE NOT READ FLAT-OUT LOVE, STOP READING THIS DESCRIPTION! *Please note: This is not a full retelling of Flat-Out Love, but rather a companion piece with select FOL chapters, and it is meant for readers who know the story very well.*

Matt is a junior at MIT.

He's geeky, he's witty, he's brilliant.

And he's also very, very stupid.

When beautiful, cool, insightful Julie moves in with Matt's family, why (oh why!) does he get himself into such a mess?

/> It seems harmless enough until her short-term stay becomes permanent. And until it snowballs into heart-squeezing insanity.

And until he falls in love with Julie, and Julie falls in love with Finn. But ... Matt is the right one for her. If only he can make Julie see it. Without telling her the truth, without shattering them all. Particularly his fragile sister, Celeste, who may need Julie the most.

You saw Matt through Julie's eyes in FLAT-OUT LOVE. Now go deeper into Matt's world in this FLAT-OUT MATT novella. Live his side of the story, break when his heart breaks, and fall for the unlikely hero all over again.

Take an emotional skydive for two prequel chapters and seven FLAT-OUT LOVE chapters retold from his perspective, and then land with a brand-new steamy finale chapter from Julie.
Full Synopsis
About the Book
Published:

Apr-2013

Formats:

Print / eBook

Pages:

158

Purchase: