Description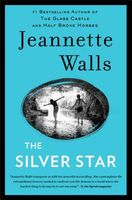 Jeannette Walls has written a heartbreaking and redemptive novel about an intrepid girl who challenges the injustice of the adult world -- a triumph of imagination and storytelling.

It is 1970 in a small town in California. "Bean" Holladay is twelve and her sister, Liz, is fifteen when their artistic mother, Charlotte, a woman who "found something wrong with every place she ever lived," takes off to find herself, leaving her girls enough money to last a month or two. When Bean returns from school one day and sees a police car outside the house, she and Liz decide to take the bus to Virginia, where their Uncle Tinsley lives in the decaying mansion that's been in Charlotte's family for generations.

An impetuous optimist, Bean soon discovers who her father was, and hears many stories about why their mother left Virginia in the first place. Because money is tight, Liz and Bean start babysitting and doing office work for Jerry Maddox, foreman of the mill in town -- a big man who bullies his workers, his tenants, his children, and his wife. Bean adores her whip-smart older sister -- inventor of word games, reader of Edgar Allan Poe, nonconformist. But when school starts in the fall, it's Bean who easily adjusts and makes friends, and Liz who becomes increasingly withdrawn. And then something happens to Liz.

Jeannette Walls, supremely alert to abuse of adult power, has written a deeply moving novel about triumph over adversity and about people who find a way to love each other and the world, despite its flaws and injustices.
Full Synopsis
About the Book
Published:

Jun-2013

(Hardcover)

Jun-2014

(Paperback)

Formats:

Print / eBook / Audio

Pages:

288

Age Level:

08-12

Purchase:
What Readers Are Saying
What do you think? Write your own comment on this book!
Write a Comment
This is another coming-of-age book and I did hold high hopes for it. It fell short somehow. Maybe becaue this type of book has been done so well before, and this one just fell short. I am a huge fan of Martha Grimes' Emma Graham series and wish there were more books about darling Emma. I also love the Flavia de Luce series by Alan Bradley. There are lots of others in this genre that are memorable. But in this noteworthy group, I'm sorry, Ms. Walls just didn't quite measure up. With the exception of wonderful, precocious twelve-year-old Bean (Jean) Holladay and her eccentric Uncle Tinsely, I found that the rest of the characters were flat and and typecast. Bean's 15 year old sister Liz shows some promise, but she kind of disappears about 1/4 of the way through the book. And Bean's mom Charlotte, well the less said about this flighty superficial character, the better. The book is set in Virginia in the spring and summer of 1970. Liz and Bean have found their way to their Mom's family home in Virgina after their gaddabout mother has left them alone in their home in California for weeks. There they meet their mother's brother Uncle Tinsley who sees the girls' plight and takes them in while they wait for their mother to make a reappearance. The story is about Liz and Bean's efforts to make a home for themselves with a kindly uncle. They take jobs with a local bigwig and a whole series of occurences arise from this that forever changes the two girls. This book is OK, but I just didn't find that it really went anywhere, and I didnt' care enough about the characters, with the exception of Bean, to really want to read what happened to them.