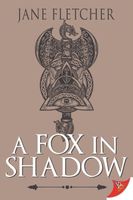 Newest Release
Bibliography:

14 Books - 2 Series

First Book:

March 2005

Latest Book:

June 2022

Rating:
Full Series List in Order
1 - The Walls of Westernfort (Mar-2005)
2 - Rangers at Roadsend (Aug-2005)
3 - The Temple at Landfall (Nov-2005)
4 - Dynasty of Rogues (Apr-2007)
5 - Shadow of the Knife (Mar-2008)
1 - The Exile And the Sorcerer (Feb-2006)
2 - The Traitor And the Chalice (Jun-2006)
3 - The Empress And the Acolyte (Nov-2006)
4 - The High Priest and the Idol (Jul-2009)
Book List in Order:
14

titles
---

---

---

---

---

---

---

---

---

---

---

The Shewstone

In the port city of Fortaine, two young girls acquire new families. Four-year-old Eawynn, the unwanted illegitimate daughter of an ambitious noble, is dumped in the temple. When she is old enough, she will be initiated into its sisterhood of pries...

---

Isle of Broken Years

Catalina de Valasco's parents have her future fully planned. The most important step for a seventeenth century Spanish noblewoman being, of course, an advantageous marriage. Unfortunately, a series of setbacks has left Catalina unwed. On a gall...

---

Silver Ravens

The Celts knew it as Annwyn, the Otherworld―certainly not a destination IT professional Lori Cooper anticipates when distracting herself with a magazine puzzle page in the dentist's waiting room. Clues buried in the answers lead her to Tamsin, wh...

---

A Fox in Shadow

Politics in the Kavillian Senate is a dangerous, high-stakes game, and the odds aren't on Cassie's side. As imperial envoy, she's tasked with adding a new region to the empire. Normally, this is a simple matter for the legions, but...

---
Frequently Asked Questions (FAQ)
Jane Fletcher has published 14 books.
Jane Fletcher does not have a new book coming out soon. The latest book, A Fox in Shadow, was published in June 2022.
The first book by Jane Fletcher, The Walls of Westernfort, was published in March 2005.
Yes. Jane Fletcher has 2 series.