Description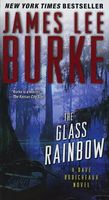 The brutal murders of seven young women in a neighboring parish pull Robicheaux from his New Iberia home into a case with all the telltale signs of a serial killer. Except that one of the victims, a high school honors student, doesn't fit. Investigating with his friend Clete Purcel, Robicheaux confronts Herman Stanga, a notorious pimp and crack dealer -- but shocking violence sends the already blood-soaked case spiraling out of control. And with his daughter, Alafair, in love with a man with dangerous ties to a once prominent Louisiana family, every

dark fear Robicheaux harbors for himself and his daughter is on the precipice of becoming reality.
Full Synopsis
About the Book
Published:

Jul-2010

(Hardcover)

Jul-2011

(Paperback)

Formats:

Print / eBook / Audio

Pages:

560

Purchase:
What Readers Are Saying
What do you think? Write your own comment on this book!
Write a Comment

What could possibly draw the attention of Dave Robicheaus and the New Iberia police department more than the death of seven young women.

Dave is asked to look into the death of one of the women killed because she didn't fit the profile of the others. This woman wasn't a desperate street person or prostitute, Bernadette Latiolais was a high school honor student who had been offered a college scholarship.

When a body is dumped in the field of a cain farmer in New Iberia Parish, Dave and his boss, Helen Soileau find something that connects with Bernadette and they open an official investigation.

Dave hooks up with his old and loyal friend Clete Purcel and they turn their attention to Herman Stanga. Stanga is a former pimp who both Dave and Clete dispise. When Stanga and Clete get into a confrontation, Stanga is beaten so badly, he is hospitalized and begins the process of suing Clete.
Later, something happens to Stanga and Clete becomes the prime suspect.

Dave's daughter, Alafair, is attempting to get her first novel published and is spending time with two authors who have a shady past. Dave tries to protect Alafair but she tells him not to interfere. This will lead to serious consequences.

The setting, as always with James Lee Burke, is described as if the reader was watching a painting unfold before them. "...a town square that opened onto lovely vistas of oak trees and flowers...planted along the bayou's edge..." very visual and entertaining.

The novel will keep the reader's attention as the story unfolds and once again, Dave Robicheaux shows that he is one of the finest characters in literature.