Description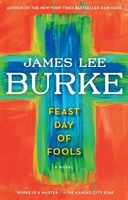 Sheriff Hackberry Holland patrols a small Southwest Texas border town with a deep and abiding respect for the citizens in his care. Still mourning the loss of his cherished wife and locked in a perilous almost-romance with his deputy, Pam Tibbs, a woman many decades his junior, Hackberry feeds off the deeds of evil men to keep his own demons at bay.

When alcoholic ex-boxer Danny Boy Lorca witnesses a man tortured to death in the desert and reports it, Hack's investigation leads to the home of Anton Ling, a regal, mysterious Chinese woman whom the locals refer to as La Magdalena and who is known for sheltering illegals. Ling denies having seen the victim or the perpetrators, but there is something in her steely demeanor and aristocratic beauty that compels Hackberry to return to her home again and again as the investigation unfolds. Could it be that the sheriff is so taken in by this creature who reminds him of his deceased wife that he would ignore the possibility that she is just as dangerous as the men she harbors?

The danger in the desert increases tenfold with the return of serial murderer Preacher Jack Collins, whom The New York Times called "one of Burke's most inspired villains." Presumed dead at the close of Rain Gods, Preacher Jack has reemerged with a calm, single-minded zeal for killing that is more terrifying than the muzzle flash of his signature machine gun. But this time he and Sheriff Holland have a common enemy.

Praised by Joyce Carol Oates for "the luminosity of his writerly voice," James Lee Burke returns with his most allegorical novel to date, illuminating vital issues of our time -- immigration, energy, religious freedom -- with the rich atmosphere and devastatingly flawed, authentic characters that readers have come to celebrate during the five decades of his brilliant career.
Full Synopsis
About the Book
Published:

Oct-2011

(Hardcover)

Mar-2012

(Paperback)

Formats:

Print / eBook / Audio

Pages:

496

Purchase:
What Readers Are Saying
What do you think? Write your own comment on this book!
Write a Comment

In rugged suouthern Texas on the Mexican border, Danny Boy Lorca witnesses a brutal murder.

He reports it to the sheriff, Hackberry Holland and his assistant, chief deputy, Pam Tibbs. He states that he heard the leader referred to as Krill and that one man escaped. The killers mentioned La Magdalena, aka, Anton Ling, a free spirited Chinese woman who helped impoverished people crossing the border from Mexico.

Krill had been looking for an escaped federal employee, Noie Barnum who had info on the Preditor program. Krill felt Barnum had info that Al Qaeda would want and that they would buy Barnum from him.

The characters are bound together in their passionate struggle to survive in the dessert area and the picturesque Hackberry has been compared to John Wayne of True Grit.

The difficulties I had with the story were first with Hackberry talking about being a prisoner of war in Korea. Since that war ended in 1953, his age would be about eighty and it is difficult to imagine a man of that age doing the physical things that were done in the story, also the author has Pam with romantic feelings toward Hack. Since she is decades younger, this was difficult to accept. Finally, Hackberry doesn't seem like an original character. He's like Dave Robicheaux, transported to Texas, both are in law enforcement, both veterans, both go to Mass and dislike govermental agencies. They are both widowers and criticize people for using bad language in their presence.

Regardless of the above items, the "Feast Day of Fools" is a wonderful read with its colorful characters and exciting climax.