Description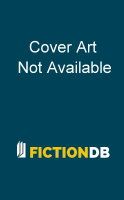 Elaine Finchley fell in love with Tony Richards. Carefree, gay Tony, who, while travelling through Europe forgot their wedding day -- forgot their love -- and married an Italian girl. It took a long time to heal her wounds and it was David who helped her forget. It was the perfect partnership for her, David, ruggedly handsome and self-assured was able to make their boat rental business prosper. Only one thing could make it more perfect, perhaps ease that secret in her past, and that was marriage. When David did propose, Elaine was thrilled, but something wasn't right. She thought she loved David, but deep, deep down in her heart, she knew that there was another man, Tony. Could she marry him now?

Her moment of decision came much sooner that she expected. Tony returned from abroad, no longer married. He pleaded with Elaine to forgive him. "I still love you, I will always love you. I want to marry you," he told her. Was she still in love with Tony -- enough to marry him? Or was she safer with David? Could she ever truly give her heart to him? Where could her aching heart find the answer?


Original title: Love is the Anchor.
Full Synopsis
About the Book
Published:

Jan-1957

Formats:

Purchase: