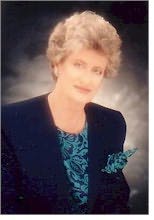 Helen Shirley was born on 20 February 1939 in New Zealand. She worked as a legal secretary in New Zealand and then spent two years traveling through Australian. It was during her traveled that she met her Italian-born husband, Danilo Bianchin, in the tobacco-farming town of Mareeba, in North Queensland. They were married six months later. They had three children, Lucia, Angelo and Peter. When the idea to write a romance novel occurred, it seemed natural for Bianchin to draw from her own life experiences. Not surprisingly, her first novel featured an Italian-born hero who was a tobacco farmer!

Today, Helen Bianchin is the popular author of over 50 romance novels for Mills & Boon since 1975. When she's not writing, Helen enjoys reading, watching television, spending time with family and friends, as well as the company of cats.
Book List in Order:
63

titles
The Greek's Bride of Convenience

/ Contemporary Romance

Read this classic romance by USA Today bestselling author Helen Bianchin now available for the first time in e-book! Originally published as No Gentle Seduction in 1991. A conspiracy of desire Lexi Harrison, one of Sydney's top international ...

---

Alexei's Passionate Revenge

Reunited... Natalya Montgomery thought she was over Alexei Delandros, but working with him again rekindles old feelings and promises of the intense ardor they once shared. But if Natalya once held Alexei's heart, now she only holds his contempt....

---

Alessandro's Prize

He'd longed to claim her... A vacation in Milan sounds ideal to Lily Parisi. Her world was rocked to its core when she found her fiancé cheating on her, but now she is determined to get on with her life -- on her own! But not for long... She ...

---

Public Marriage, Private Secrets

Back in her husband's bed! Four years ago Gianna made a whirlwind marriage to the man she loved -- Raúl Velez-Saldaña was the father of her baby. But, tragically, her pregnancy didn't last and neither did their marriage. Discovering Raú...

---

The Andreou Marriage Arrangement

She wants her independence...he wants a good Greek wife! Loukas Andreou: a force to be reckoned with in business…and in the bedroom, as rumor has it. The same man who, to Alesha Karsouli's horror, she must marry according to the terms of her...

---

Bride, Bought and Paid for

The billionaire's price... Romy Picard will do anything to prevent her aged father from being imprisoned. But the only man who can help her is the rich, notorious Spaniard who stole her virginity and her heart three years ago.... Xavier DeV...

---

---

The Italian's Ruthless Marriage Command

At the Italian billionaire's bidding Taylor Adamson has just come face-to-face with the man with whom she must share custody of her orphaned nephew--the infamously arrogant Dante d'Alessandri! And he won't let Taylor out of his sight! ...

---

Purchased: His Perfect Wife

Wife bought and paid for! Lara Sommers's beloved restaurant is in crisis. There's only one man who can help-- Wolfe Alexander, her tall, dark, brooding stepbrother. Wolfe lives up to his name: he demands that, in exchange for his money, La...

---






---

The Martinez Marriage Revenge

Back in her husband's bed! When Shannay Robbins's marriage to billionaire Marcello Martinez ended, she returned home carrying with her a precious secret.... Now, four years later, Marcello has tracked his wife down and discovered she ha...

---

The Greek Tycoon's Virgin Wife

Reluctant mistress, convenient wife Alexandro Cristoforo Caramanis wants a wife. She must be well-bred, willing to give him an heir and accept a loveless arrangement. Ilana Girard is a society beauty with a head for business who understands emotio...

---

The Marriage Possession

From mistress, to mother, to marriage...but what about love? For the past year, Lisane Deveraux has been a successful lawyer by day and millionaire Zac Winstone's passionate mistress by night. A surprise pregnancy changes everything. Zac in...

---

Purchased By The Billionaire

Purchased for his pleasure... Kayla removed Spanish billionaire Duardo Alvarez's wedding ring after just seventy-two hours of marriage. But now desperate circumstances have forced Kayla to beg her ex-husband for help. Duardo's price is ...

---

The High-Society Wife

The perfect union of wealth and beauty... Gianna and Franco Giancarlo had gone into their convenient society marriage with their eyes wide open. They acted the happy couple to create an alliance between their powerful, wealthy families -- and dispel...

---

The Greek's Bought Wife

Made to marry -- for her baby's sake! Nic Leandros knows that most people want only his money. So when he finds out beautiful Tina Matheson is pregnant with his late brother's child, he's certain her price will be high.... However...

---

The Disobedient Bride

Twelve months ago their marriage was perfect.... Then billionaire Tyler Benedict returns home to find his bed empty and Lianne Marshall, his wife, gone! Now Tyler will do anything to get his bride back! Tyler hires Lianne to be his personal law...

---

His Pregnancy Ultimatum

She's carrying the Greek tycoon's baby! Mia Fredrickson has no idea what possessed her to share the bed of a complete stranger. Her handsome lover turns out to be Greek tycoon Nikolos Karedes, and when he discovers Mia's secret -- she&...

---

A Christmas Marriage Ultimatum

in Coming Home

This Christmas grab a steamy mug of hot chocolate, wrap yourself in a cozy blanket and join some of Harlequin's bestselling authors in three delicious tales of home and holidays. Curl up with Helen Bianchin's tale of a woman who returns home to fi...

---

The Spaniard's Baby Bargain

The Hired Wife Billionaire Manolo del Guardo has been dumped -- by his nanny. He needs someone to care for his six-month-old daughter...fast! Ariane Celeste is a Sydney TV reporter sent to interview the rags-to-riches tycoon, and she's surpris...

---






---

In The Spaniard's Bed

Diego de Santo: dynamic, charismatic, he's made millions and won a place in Sydney high society by sheer determination -- and he believes everything is for sale.... Cassandra Preston-Villiers: heiress to an empire, she's beautiful and soph...

---

The Pregnancy Proposal

Tasha is overjoyed to discover that she's pregnant. But telling Australian tycoon Jared North that he's the father of her baby is the hardest thing she's ever had to do. For three years they've shared an intensely passionate relations...

---

The Greek Bridegroom

He'll have to wed her to bed her! The moment hot-blooded tycoon Jace Dimitriades met Rebekah, the attraction sparked between them! Jace knows that women find him irresistible -- and Rebekah's no exception. So how come all he's getting ...

---

A Passionate Surrender

The marriage seduction! Ana had secretly hoped her marriage of convenience to Luc Dimitriades would turn into the real thing, yet one year after exchanging their vows he still seemed susceptible to the charms of his ex-mistress. Holding her head h...

---

The Wedding Ultimatum

Twenty-four hours to make up her mind! Danielle D'Alboa knew Rafael Valdez was out of her league and had never dreamed he'd be interested in her as a woman. She'd turned to him as a last resort to help her family. The outrageous soluti...

---

The Husband Test

Marriage on trial... For months, Katrina has tried to forget she's still married to Nicos Kasoulis! As newlyweds, they were bonded by desire. Then Katrina became convinced her powerful, sexy, property tycoon husband was having an affair.... ...

---

Mistress by Contract

Indecent proposal! There was only one way for Mikayla to clear her father's debt to powerful tycoon Rafael Velez-Aguilera: by offering herself in exchange! She knew it was crazy -- Rafael had his pick of glamorous women, and Mikayla was a virg...

---

The Marriage Arrangement

More than a marriage deal! Hannah's marriage to Miguel Santanas had given her a privileged, glamorous life. She ran her own business by day, and shared her bed with a passionate, sexy husband by night. Miguel was everything a woman could want ...

---

The Husband Assignment

When Stephanie accepted an assignment to publicize a major film, she found herself having to negotiate with Raoul Lanier, the powerful heir to a billionaire empire -- and a ruthlessly sexy man.... Stephanie simply had to stop fantasizing about Rao...

---

The Marriage Deal

A husband's price... Sandrine hadn't forgotten the thrilling passion she'd shared with her husband. But when, only six months after their wedding, Michel Nanier had forced her to chose between her career and their marriage ... Sandrine...

---






---

The Seduction Season

in Christmas Affairs

MORE THAN JUST KISSES UNDER THE MISTLETOE... Instead of a Christmas break lazing in the Queensland sun, it seems Anique's aunt has arranged for her to spend her holiday preparing meals for an infuriating, sexy Frenchman. So Anique cooks up her rev...

---

A Convenient Bridegroom

With just two weeks until the wedding, it was too late for Aysha Benini to back out of marrying Carlo Santangelo. Everyone expected her to be a radiant bride, blissfully entering a marriage of convenience that would unite two powerful families... Ays...

---

Mistress by Arrangement

A CONVENIENT AFFAIR? Nikos Alessandros needed a social hostess and he'd decided that beautiful, sophisticated Michelle would be the perfect companion -- temporarily. For Michelle, their pretend affair would certainly help her escape the suita...

---

The Bridal Bed

The wedding deception! Suzanne was thrilled that her mother was remarrying. But everyone expected her to attend the wedding with her own fiance, the very gorgeous Sloane Wilson-Willoughby -- the bridegroom's son! How could Suzanne admit their ...

---

The Marriage Campaign

Dominic Andrea wanted Francesca -- badly. She was stunning, a woman out of reach for most amen. But Dominic wasn't most men. And he'd planned a very special campaign for winning Francesca. First, win her attention: Easy--Dominic simply ...

---

An Ideal Marriage?

The trophy wife When Gabbi married Benedict Nicols, it was the wedding of the decade, uniting two prominent, wealthy families. To the outside world, it seemed the perfect match. No one would guess Gabbi's secret heartache: that she loved her h...

---

Desert Mistress

Bargain with the devil! Kristi's journalist brother was a hostage, and only one man could help: Sheikh Shalef Al-Sayed. He had power and influence at his fingertips--but how could Kristi win his support? Shalef was way out of her league. His w...

---

Forgotten Husband

They said he was her husband.... But Elise didn't feel married. Nor did she feel pregnant.... The accident had destroyed all memory of the past few months for her and, no matter how hard she tried, she couldn't remember pledging her heart ...

---

Dangerous Alliance

A fiery, unconventional marriage... "Is the idea of marriage to me so unacceptable?" A seemingly innocent question, but when spoken by Dimitri Kostakidas it was deeply, disturbingly provocative. Leanne knew she was in danger of being ov...

---

Passion's Mistress

How much would a mother sacrifice for her child? Carly Taylor had made it on her own for six years, raising her daughter and hiding from the heartbreaking memories of the husband who'd betrayed her. But when her daughter's life was thre...

---






---

Reluctant Captive

Second time around Kate vowed she would never see Nicolas Carvalho again--much less share his bed... or his name. But the powerful Sydney businessman was both ruthless and determined--and wasn't above resorting to blackmail to get what he want...

---

Stormfire

Like a moth to flame . Powerful and ruthless, Jake Hollingsworth was a force unto himself--dangerous and totally without mercy. He'd hated Lisette three years ago when she'd married his father. Clearly, his feelings hadn't changed, ...

---

No Gentle Seduction

A conspiracy of desire Lexi Harrison, one of Sydney's top international fashion models, was accustomed to being pursued by men who wanted to share her fame and fortune. It made it difficult for the beautiful woman to trust men, especially a ma...

---

The Stefanos Marriage

Aleksi Stefanos was out of her league And Alyse Anderson knew she was mad to contemplate playing games with such a man. But it was the only way Alyse could secure happiness for little Georg, her dead sister's child. She must fool Aleksi--at...

---

The Tiger's Lair

"I've waited a long time for you, Sachi. Years," Dominic continued. "Watching, waiting for you to grow up, for the time when there'd be no one else you could turn to--except me." Sachi Tarrant's only choice was to marry...

---

Touch the Flame

It was a confrontation she'd dreaded Chelsea had walked out on her husband when she discovered that their marriage was a sham--a business arrangement fixed up between Raf Hamilton and her father. That was two years ago. Hurt and disillusion...

---

An Awakening Desire

Emma Martinero wasn't looking for romance Love was a closed chapter in her life now that the husband she had adored was dead. That didn't mean, however, that she couldn't pick up the pieces and make a new life for herself. Her trip ...

---

Dark Enchantment

''I'm ready to spread my wings and fly." All her life Kris Laurensen had been trapped in the silken prison of her family's immense wealth. Decisions were made for her by her stepmother and her dynamic guardian, Jared Chayse-inc...

---

Bitter Encore

How could they take up where they'd left off? Rachel and Lazare Michel Delany hadn't been allowed an ordinary courtship or a normal marriage. But nothing could erase the memory of the wild, sweet passion they'd shared. Loving Laz ha...

---

Dark Tyrant

"Are you saying you own me?" Samantha could hardly take it all in. How could her stepfather have fallen so deeply into debt that he'd bartered for more time with his only remaining asset--Samantha. Yet had Alex Nicholas not purchase...

---






---

Sweet Tempest

How had she let herself get talked into this? Jake Stanton and Stephanie were living together, but it was only a temporary arrangement. And there was a perfectly logical reason for it--Stephanie's father had asked Jake to take over his busy ve...

---

Yesterday's Shadow

Could love take away her bitter memories? Natalie's fairy-tale marriage to millionaire Ryan Marshall ended after only three months, when her growing suspicions of his infidelity drove her to take refuge at her father's home. There she had ...

---

Savage Pagan

Lisa faced the hardest decision of her life She could watch the family firm go bankrupt, or marry powerful property developer Rick Andreas, who'd stipulated Lisa had to be part of the assets he was prepared to control if he took over the busin...

---

Wildfire Encounter

How had she come to love such a devil? Her father was dead, her mother dispossessed and Sara's whole life had been turned disastrously upside down. The only person she could see to blame was Rafael Savalje, the real-estate mogul of Queensland&...

---

The Savage Touch

Money was Lee's top priority! When her sister, Alicia, decided to play matchmaker, Lee found herself trapped in an uncomfortable situation with the infuriating Marc Leone. He was attractive, she had to admit, but also the most cynical, egot...

---

Edge of Spring

Why wouldn't he leave her alone? After a brief disastrous marriage, Karen Ingalls had managed to keep all men at bay for five years. But then she had never encouraged one like Matt Lucas. He'd made up his mind, it seemed, whether Karen lik...

---

Devil in Command

Stacey jumped to her sister's defense Stacey Armitage's sister, Trisha, was a handful--no doubt about that! For years Stacey had acted as both mother and father to the headstrong girl, but most of her efforts to curb Trisha's willful w...

---

Master of Uluru

Why couldn't he leave her alone? When Jamie Prentiss first met Logan in the Australian outback, she knew immediately he wasn't the sort of man for her. And handsome, arrogant Logan made it clear that he considered her a mere child. His...

---

Stormy Possession

Love can never be bought, or sold! Sally had to save her father from bankruptcy. Only one man could help her--financier Luke Andretti, who had a reputation for driving a hard bargain. "I will put your father's affairs in order," Luk...

---

The Vines in Splendor

Instinct warned her to avoid a man like Nick! But as he was the new owner of the vineyard where Shannon rented a small cottage, their meeting was inevitable. Life hadn't been easy for Shannon. Supporting her young orphaned niece had left he...

---






---

The Hills of Home

Her homecoming was bittersweet Shelley was grieved to return to her plantation home to find her beloved stepfather desperately ill, but delighted to see Mitch Ballantyne, his son, again. She had always adored Mitch, but so did a hundred other ...

---

Avenging Angel

"You can insist all you like," Terese assured Manuel spiritedly, "I refuse to become subservient -- blindly obedient to a tyrannical husband." Terese Bennett's reason for marrying Manuel Delgado had nothing to do with lover...

---

Bewildered Haven

Jenny Meredith thought Zachary Benedict was the most conceited man she had ever met, and she had no intention of becoming yet another of his long string of conquests. Besides, after Max, she didn't want to get involved with any man again. B...

---

The Willing Heart

Marisa Maxton and her younger brother Tony were alone in the world, and life was not too easy. It seemed the last straw when Tony got into serious trouble. When Cesare Gianelli suddenly came on the scene and offered his help, Marisa was thankful to a...

---
Complete Series List in Order
Dimitriades-Stanford
1) A Passionate Surrender (Oct-2002)
2) The Greek Bridegroom (Nov-2002)
Lanier
1) The Seduction Season (Dec-1999)
2) The Marriage Deal (Apr-2000)
3) The Husband Assignment (Jul-2000)
Marriages
1) An Ideal Marriage? (Sep-1997)
2) The Marriage Campaign (Jun-1998)
Santanas Men
1) Forgotten Husband (May-1996)
2) The Marriage Arrangement (Jul-2001)
Multi-Author Series List
Do Not Disturb!
4)
The Bridal Bed
(Dec-1998)
Expecting!
19)
The Pregnancy Proposal
(Apr-2003)
22)
The Spaniard's Baby Bargain
(Jun-2004)
26)
His Pregnancy Ultimatum
(Dec-2004)
Forbidden!
Desert Mistress
(Mar-1997)
Greek Tycoons
48)
The Greek Tycoon's Virgin Wife
(Oct-2007)
Latin Lovers
9)
In The Spaniard's Bed
(Sep-2003)
Passion
Mistress by Arrangement
(Sep-1999)
The Husband Test
(Dec-2001)
Ruthless
The High-Society Wife
(Feb-2006)
Society Weddings
A Convenient Bridegroom
(Dec-1999)
Too Hot to Handle
Dangerous Alliance
(May-1995)
Wedlocked!
9)
The Wedding Ultimatum
(Apr-2002)
28)
The Disobedient Bride
(May-2005)
31)
The Greek's Bought Wife
(Nov-2005)
37)
Purchased By The Billionaire
(Sep-2006)
43)
The Marriage Possession
(Apr-2007)
47)
The Martinez Marriage Revenge
(Apr-2008)
50)
Purchased: His Perfect Wife
(Oct-2008)
A Year Down Under
No Gentle Seduction
(Feb-1993)