Description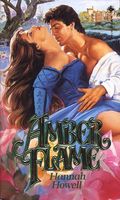 BELOVED ENEMY

Captured in a border raid and held for ransom by the fierce Scottish clansmen who were her ancestral enemies, bewitchingly beautiful Storm Eldon knew her fate only too well. Tavis Maclagan would not harm her-the arrogant knight had given his word on that-but he would stop at nothing to get her into his bed. Undeterred by her fiery temper, he swept her into his strong arms, silenced her sharp tongue with honeyed kisses, raking her to the edge of rapture...and beyond.
About the Book
Published:

Feb-1988

Formats:

Print / eBook

Pages:

346

Purchase:
What Readers Are Saying
What do you think? Write your own comment on this book!
Write a Comment

"My Amazon Review:
distasteful storyline spoils book for me......, April 22, 2008


I guess I'm getting too jaded in my Romance reading but I'm sick of the "hostage falls for her captor" storyline. I just cannot drum up any positive feelings for a hero who has kidnapped a rival clan's laird's daughter and plans to "deflower" her, supposedly willingly though she is his captive, and knowing that he won't marry her and that this will ruin her.


We all know where this is heading-the heroine, though her "power of love" changes his mind and they live happily ever after. It's still too "forced" and coerced to be romantic. I for one would like to see more Medieval heroes written with some sort of honor. Especially nauseating was how the hero tried to seduce the heroine while have to get her nine year old cousin out of her bed, who was trying to protect her.


Not recommended-no stars."