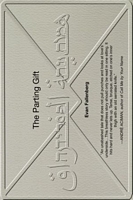 Newest Release
Bibliography:

3 Books

First Book:

January 2008

Latest Book:

September 2018

Rating:
Book List in Order:
3

titles
Light Fell

Twenty years have passed since Joseph left his family and his religious Israeli community when he fell in love with a man, the brilliant rabbi Yoel Rosenzweig. Now, for his fiftieth birthday, Joseph is preparing to have his five sons and the daughter...

---

When We Danced on Water

At eighty-five, Teo is ready to retire from the bombast and romance of life as one of the world's most influential choreographers. But when he meets Vivi, a fortyish waitress at a Tel Aviv café, the fires of his youth flare back to life -- his passio...

---

The Parting Gift

ā€œAn unabashed tale that does not pull punches and looks at loveā€™s undersideā€¦This breathless story should only be read in one sitting. It hits hard and never lets up. Terse, brusque, etched on oneā€™s inner thigh with an old serrated knife.ā€ ā...

---
Award-Winning Books by Evan Fallenberg
Light Fell
2009 Stonewall Book Award -- Fiction
2009 Triangle Award -- Debut Fiction
Frequently Asked Questions (FAQ)
Evan Fallenberg has published 3 books.
Evan Fallenberg does not have a new book coming out soon. The latest book, The Parting Gift, was published in September 2018.
The first book by Evan Fallenberg, Light Fell, was published in January 2008.
No. Evan Fallenberg does not write books in series.