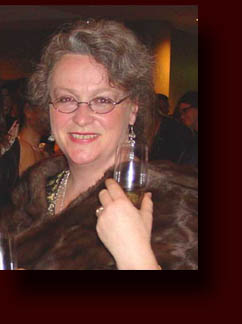 Bibliography:

18 Books - 3 Series

First Book:

October 2003

Latest Book:

January 2023

Rating:
About the Author
Harlequin Romance writer Elizabeth Rolls creates stories set in the historic Regency Era. She and her ex-nuclear physicist husband have been married for over 20 years and live in Adelaide Hills in Southern Australia. They have two sons, two dogs and several sheep.

She grew up moving around quite a bit as her dad was in the army. She holds a degree in Music Education and has worked as a music teacher. It was while researching and writing her thesis for her Masters degree that she fully embraced her love of writing. She started on her first book after finishing her degree. She was inspired to write Regencies by a friend's large collection of the genre. Harlequin Mills & Boon published her first novel, The Unexpected Bride.

Full Series List in Order
1 - His Lady Mistress (Oct-2005)
2 - A Compromised Lady (Sep-2007)
3 - Lord Braybrook's Penniless Bride (Jun-2009)
1 - In Debt to the Earl (Jan-2016)
2 - His Convenient Marchioness (Jan-2018)
1 - The Unexpected Bride (Nov-2004)
2 - Mistress or Marriage? (Oct-2003)
3 - The Dutiful Rake (Jul-2004)
4 - The Chivalrous Rake (Jun-2006)
Book List in Order:
18

titles
Mistress or Marriage?

To ensure the succession of the Helford family line, it's imperative that David Melville, Viscount Helford should marry -- and soon! He's determined to choose a wife of nobility and decorum as a matter of convenience -- until his resolve is shaken to...

---

The Dutiful Rake

The Rake's Redemption... The Earl of Rutherford was used to flirting with scandal. But when an act of charity placed his charge's spotless reputation in jeopardy, Marcus knew he must do the honorable thing. There was no point in pretending he was in...

---

The Unexpected Bride

What other secrets was his bride hiding? Did family honor really dictate that he marry the first eligible girl who could make intelligent conversation? The Earl of Darleston certainly hoped not, but there was no denying that he needed a bride. And...

---

The Unruly Chaperon

A Forbidden Attraction... When Lady Mathilda Cavendish arrived at a house party hosted by her young cousin's suitor, she had only one goal in mind -- to stop the proposed match. The chaperon never imagined that her cousin's betrothed would be the on...

---

His Lady Mistress

DOWNTRODDEN SERVANT OR GRACIOUS LADY? When Max, Earl Blakehurst, meets Verity he sees a downtrodden servant. He doesn't recognize her as the daughter of a colonel under whom he used to serve, the girl he'd once helped years before. The lif...

---

A Regency Invitation: The Prodigal Bride

Playing host at his country estate, Major Anthony Lyndhurst is making his return to Society, which has shunned him for four years. Rumor and speculation still surround the mysterious disappearance of his young bride. As family, friends and servant...

---

The Chivalrous Rake

AN HONORABLE PROPOSAL With a broken collarbone, Jack Hamilton was in no mood to have relatives arrive on his doorstep. But the Reverend Dr. Bramley and his daughter were practically penniless, so he couldn't just turn them away. They had obviously...

---

Mistletoe Kisses: A Soldier's Tale

Dominic, Viscount Alderley's family are looking to him to marry an heiress, but only his downtrodden, compassionate cousin Pippa seems able to ignore his scars.......

---

A Compromised Lady

As a girl she had been bubbling over with mischief. As a woman she seemed half lost in shadow. But Richard Blakehurst couldn't miss the flash of connection between them when his hand touched hers. It was as if he had awakened something deep inside he...

---

---

Lord Braybrook's Penniless Bride

THE VISCOUNT AND THE GOVERNESS Miss Christiana Daventry will do whatever it takes to keep from being thrown out on the streets--even accept the insufferably attractive Lord Braybrook's proposition! Julian Trentham, Viscount Braybrook, urgently need...

---

A Scandalous Liaison

Viscount St. Austell has never forgotten the illicit night he shared with Loveday Trehearne. Now, as mystery surrounds her, he's going to rediscover all her sensuous curves.......

---

---

Wish Upon a Snowflake: A Shocking Proposition

Madeleine Kirkby must be married before Twelfth Night--or forfeit her family estate. After a chance encounter with the man she lost her heart to years ago, she has the perfect prospective husband in mind....

---

In Debt to the Earl

"If you wish, I can take you out of all this." In his quest for revenge against a disreputable card sharp, James, Earl of Cambourne, discovers the man's innocent daughter. While her surroundings are impoverished, her dignity and refinement are un...

---

His Convenient Marchioness

With this ring…I thee claim! After the loss of his wife and children, the Marquess of Huntercombe closed his heart to love. But now that he must marry to secure an heir, he's determined that the beautiful, impoverished widow Lady Emma Lacy sho...

---

A Marriage of Equals

Risking everything…For love! Having struggled so hard to become a successful business owner, Jamaica-born Psyché Winthrop-Abeni has no interest in relinquishing her freedom or property to a husband. But when gentleman Will Barclay comes to her ...

---

Lord Martin's Scandalous Bluestocking

Drama and passion abound in this Regency romance. Torn apart by scandal Reunited by passion! Since Kit Selbourne scandalously broke her betrothal to Lord Martin Lacy, she's become an independent woman, running her uncle's bookshop. But w...

---

A Princely Dilemma

in Royal Weddings Through the Ages

George, Prince of Wales (future Prince Regent/George IV) and Princess Caroline of Brunswick, 1795 George, Prince of Wales, with his mistress in tow, only lays eyes on Princess Caroline of Brunswick three days before their wedding, and his resentme...

---
Frequently Asked Questions (FAQ)
Elizabeth Rolls has published 18 books.
Elizabeth Rolls does not have a new book coming out soon. The latest book, Lord Martin's Scandalous Bluestocking, was published in January 2023.
The first book by Elizabeth Rolls, Mistress or Marriage?, was published in October 2003.
Yes. Elizabeth Rolls has 3 series.