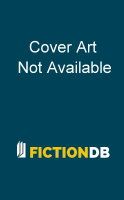 Newest Release
Bibliography:

11 Books - 1 Series

First Book:

July 2008

Latest Book:

September 2015

Rating:
Full Series List in Order
1 - A Ghost of a Chance (Jul-2008)
2 - A Ghost from the Shadows (Jan-2009)
3 - A Ghost Meets an Angel (Dec-2009)
4 - A Ghost at Stallion's Gate (Dec-2011)
5 - A Ghost to Die For (Aug-2012)
Book List in Order:
11

titles
---

A Ghost from the Shadows

/ General Fiction

Talented publicity writer Shannon Delaney rebounds from a failed romance and takes refuge in an assignment at 1920's-era Magic Manor Dinner Theater on California's Catalina Island, Avalon resort. Assured of quiet surroundings as the only lodger at th...

---

A Ghost Meets an Angel

/ Mystery

Gavin turned to me and queried, "This isn't the first time you've seen ghosts, is it?" …And so begins Shannon Delaney's assignment to write publicity for the Spotted Coyote. As the right spot for Grub, Spirits and Conjuring, it's an ent...

---

A Ghost at Stallion's Gate

/ General Fiction

by Elizabeth Eagan-CoxShannon Delaney Series, Vol. 4In book 4, Shannon Delaney gets caught up in a web of deception, intrigue and a ghostly haunting as she delves into a cold-case mystery from Hollywood's glamorous decade of the 1920s: Good grief, ...

---

A Ghost to Die For

/ General Fiction

Halloween night, 2012. Mount Esperanza MemorialPark, San Diego. Shannon Delaney and Alex Blackthorneaccept assignment to guard the grave of Andalyn Dixon,who died on her twenty-first birthday, October 31st, 1892,before she could prove her innocence i...

---

A Ghost of Brother Johnathan's

/ Historical

A GHOST OF BROTHER JONATHAN'S takes Shannon Delaney on a cold-case quest to investigate a mystery surrounding one of California's legendary shipwrecks… of 150 years ago: "More questions? Have at it," Marta said. Marta's blue eyes glittere...

---

River Ghost

/ Mystery

River Ghost, Paranormal Mystery Novelette. Elizabeth Eagan-Cox15,000 words. Autumn, 2014, Vicksburg. Corlah Kellian, owner of the contemporary paddle wheel gambling boat, River Ghost, moonlights as a ghost investigator. She's on assignment at the ant...

---

Winter's Ghost

/ Mystery

Libby Prater moves to Tyler, Texas to find the perfect residence to suit her needs as a home office for her interior design business. At her aunt's urging, Libby purchases the historic 1920's era, Winter's House, a showcase of Colonial Revival archit...

---

Hungry Ghost

/ Cozy Mystery

May, 2015. New Orleans. Gerard and Suzette Thebeau are the new owners of Cafe Cartier, once known as Cafe Pierre. Before they can open for business, they ask ghost researcher, Lily Duvernay, and clairvoyant, Tony Scot to investigate odd happenings, a...

---

---

Voodoo Ghost Paranormal Mystery Novelette

/ Amateur Sleuth

From New Orleans on October 20, 2015, Claire Brooks sent this email to her cousin Jack: In a coveted section of the French Quarter, there is a gray and white double gallery townhouse. Built in 1868, the cottage was filled with love and pleasant memor...

---

Dead-Ringer Ghost Paranormal Mystery Novelette

Tulah Dorsey goes home to Fredericksburg, Virginia to bury her father. Her return, difficult as is, becomes even more challenging when her cousin wants to reopen the century-old mystery of the Dead-Ringer Ghost and use Tulah's unique talents of empat...

---
Frequently Asked Questions (FAQ)
Elizabeth Eagan-Cox has published 11 books.
Elizabeth Eagan-Cox does not have a new book coming out soon. The latest book, Voodoo Ghost Paranormal Mystery Novelette, was published in September 2015.
The first book by Elizabeth Eagan-Cox, A Ghost of a Chance, was published in July 2008.
Yes. Elizabeth Eagan-Cox has 1 series.