Description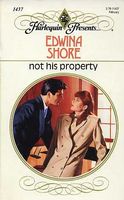 Did Julia really need this?

The man's peremptory voice over the phone filled her with frustration. On what was to be her last afternoon as a real-estate agent he was demanding to see a property.

Her years of experience told her that the sweet little London mews house "Mr. Miles" wanted to see just wouldn't suit him. Once Julia met the man, she knew he and she would never be bosom buddies, either.

And that proved to be quite the problem--for Julia soon discovered that Mr. Miles, alias Richard Weldon, was

her new employer!
Full Synopsis