Description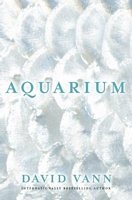 David Vann's dazzling debut LEGEND OF A SUICIDE was reviewed in over a 150 major global publications, won 11 prizes worldwide, was on 40 "best books of the year" lists, and established its author as a literary master. Since then, Vann has delivered an exceptional body of work, receiving, among others, best foreign novel in France and Spain (France's Prix Medicis Etranger, Spain's Premi Llibreter), a California Book Award, and the mid-career St. Francis College Literary Prize. AQUARIUM, his implosive new book and first to be published by Grove, will take Vann to a wider audience than ever before.

Twelve year old Caitlin lives alone with her mother -- a docker at the local container port -- in subsidized housing next to an airport in Seattle. Each day, while she waits to be picked up after school, Caitlin visits the local aquarium to study the fish. Gazing at the creatures within the watery depths, Caitlin accesses a shimmering universe beyond her own. When she befriends an old man at the tanks one day, who seems as enamored of the fish as she, Caitlin cracks open a dark family secret and propels her once-blissful relationship with her mother toward a precipice of terrifying consequence.

In crystalline, chiseled yet graceful prose, AQUARIUM takes us into the heart of a brave young girl whose longing for love and capacity for forgiveness transforms the damaged people around her. Relentless and heartbreaking, primal and redemptive, AQUARIUM is a transporting story from one of the best American writers of our time.
Full Synopsis
About the Book
Published:

Mar-2015

(Hardcover)

Jan-2016

(Paperback)

Formats:

Print / eBook / Audio

Pages:

272

Purchase:
What Readers Are Saying
What do you think? Write your own comment on this book!
Write a Comment

"Like a leaf giving birth to stars………..Body of small green leaves, veined, very thin, its fins painted in light cast from elsewhere, but from his eye out his long snout, an eruption of galaxies without foreign source, born in the fish itself. An opening in the small fabric of the world, a place to fall into endlessly."

Aquarium is the fifth full length novel by American author, David Vann. It is set in 1994 and narrated by twelve-year-old Caitlin Thompson. Caitlin's world revolves around three important elements: her hardworking single mother, Sheri; her best friend at school, Indian émigré Shalini Anand; and her afternoon visits to the Seattle Aquarium. The year is drawing to a close, class involves making a paper-mache Divali Reindeer and Sheri has finally met a decent man, Steve, when Caitlin encounters an old man at the Aquarium, an old man who seems as fascinated by the fish as she is. And who seems very interested in her life.

Vann gives the reader a very diverse cast of characters: the effervescent Shalini; the admirably balanced Steve; the damaged and resentful Sheri; the earnestly repentant Bob. Of course, Caitlin, with her optimism, her love and her capacity for compassion, outshines them all. Their interactions are sometimes funny, sometimes decidedly uncomfortable, sometimes shockingly raw, but fans of Vann's work will know not to expect a novel filled with sweetness and light. His work has been described as confronting. The plot takes a few unexpected turns before arriving at a startling climax.

While readers may find the lack of quotation marks for speech irritating, this is more than compensated for by the gorgeous descriptive passages, especially, but not only, those about fish. "You're in trouble, Shalini whispered in my ear, leaning close. All the little hairs stood up on my neck and I had goose bumps. Shalini could make me shiver, as if my entire body were a bell that had just been struck" Another excellent offering from David Vann.
4.5 stars