Description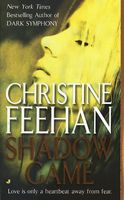 Readers are plunged into the darkest recesses of the mind as a man and a woman discover the terrifying power -- and the forbidden passion -- that could destroy them both...

The classified experiment is the brainchild of renowned scientist Peter Whitney and his brilliant daughter, Lily. Created to enhance the psychic abilities of an elite squadron, it can transform their natural mental powers into a unique military weapon. But something has gone wrong. In the isolated underground labs, the men have been dying -- victims of bizarre

accidents. Captain Ryland Miller knows he is next. When Dr. Whitney himself is murdered, Ryland has only one person left to trust: the beautiful Lily. Possessed of an uncanny sixth sense herself, Lily shares Reyland's every new fear, every betrayal, every growing suspicion, and every passionate beat of the heart. Together, they will be drawn deeper into the labyrinth of her father's past ... and closer to a secret that someone would kill to keep hidden.
Full Synopsis
About the Book
Published:

Sep-2003

Formats:

Print / eBook / Audio

Pages:

352

Age Level:

18 & up

Purchase: