Description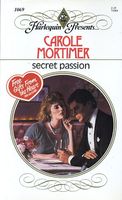 A man had died in her bed

When Aura Jones met James Ballentine, she knew there was something special between them. He worked a miracle in her life, bringing freedom to her mother, and love to her.

But James had been disillusioned in the past, and he despised all deceit. He deserved a woman with a spotless reputation.

Time was running out for Aura. Dare she trust the man she loved? What would happen to their love once she'd told him everything?