Description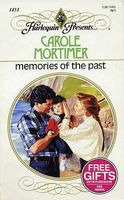 Caleb Jones had charm

Helen couldn't deny that, but she certainly didn't intend to be taken in by it. She found him obnoxious--even if her father thought the sun rose and set on him.

True, Caleb didn't act like the tough, cynical businessman she'd imagined him to be. And she had to give him full marks for raising his young nephew single-handedly. Yet, despite the growing evidence in his favor, Helen was determined not to change her opinion of him.

Then she realized she was falling in love with the ma

n....
Full Synopsis