Description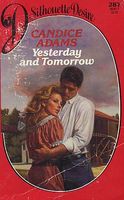 OLD FLAMES

He was the town bad boy--the son of the local junk dealer. She was the "heiress" to Sikes's Department Store. He made her ache for things she couldn't even put a name to. She had a smile that warmed a part of him not often touched. But that had been ten years ago. Now Jay Henderson was one of the country's most successful entrepreneurs. And Cynthia Sikes was barely hanging on to Sikes's--and all her hopes and dreams on becoming a renowned fashion designer had gone nowhere.

But one thing hadn't changed.

The white-hot current racing between them--more blazing, more uncontrollable than ever.
Full Synopsis