Description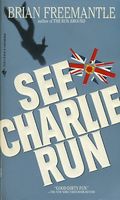 Return to the unpredictable world of Charlie Muffin, as the British Secret Service's most unconventional agent undertakes the most delicate--and deadly--mission of his remarkable and controversial career.

Muffin's arrogant disregard of rules has got him in trouble again--only someone as down and dirty as Charlie could handle the current crisis. Rumors have reached Whitehall that a top KGB assassin named Kozlov is about to defect to the CIA in Japan. The catch is that Kozlov wants his wife to defect as well--to the Brits. It's Charlie's

job to confirm that the KGB agent is genuine. Then he has to devise a plan to get Kozlov's wife out of Japan safely, before the Americans can snatch her or the Russians kill her. From the moment his plane touches down in Tokyo, Charlie realizes that his worst suspicions are true. He is no more than a pawn in an elaborate double-cross that only a mind as devious and crafty as Charlie's could recognize--or top.
Full Synopsis
About the Book
Published:

Formats:

Print / eBook / Audio

Purchase: