Description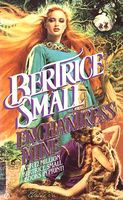 It was a time of savagery, splendor and undying love!

From the golden pleasure domes of Constantinople to the barbaric pomp of Malcolm of Scotland's court, this is the magical tale of ravishingly beautiful Mairin of Aelfleah, called Enchantress by the three men who loved her: Basil, prince of Byzantium, who taught her passion's tender secrets...Josselin de Combourg, knight for William the Conqueror... and Eric Longsword, the Viking whose tragic love for Mairin would never be fulfilled. And in their wild world gone mad with savage

war, only love could triumph over all...
Full Synopsis