Description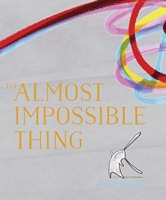 Nothing is so impossible that it shouldn't be tried. Even if you're a bunny hoping to fly. A tribute to teamwork, big dreams, perseverance, and those who don't listen when others say their goals are unreachable.

The person who says it cannot be done should not interrupt the person doing it.--Chinese Proverb

Most of us want to fly--even if we know we're rooted to the ground. Especially if we know we're rooted to the ground! So when a rabbit spots a bird soaring in beautiful, colorful loop-de-loops, a dream is born. Though her friends tell her "You can't do that!" our rabbit is undeterred. Through comical ski jumps, trampoline bounces, swings on the trapeze, and experiments with kites . . . somehow, some way, there must be a way to fly.

And there is! Teamwork.
Full Synopsis
About the Book
Published:

Formats:

Print / eBook

Pages:

32

Age Level:

03-07

Purchase: