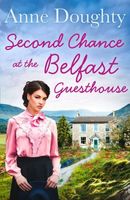 Newest Release
Bibliography:

18 Books - 1 Series

First Book:

June 2001

Latest Book:

December 2019
Full Series List in Order
For Many a Long Day (Jun-2009)
Shadow on the Land (Jun-2010)
Come Rain, Come Shine (Sep-2012)
Book List in Order:
18

titles
Summer of the Hawthorn

Following the death of her mother, Deirdre returns to her home town of Emain. She is comforted by Deara, a mysterious young woman from fifth-century Ireland who draws her into the Druidic world of Tara, where the conflicts echo those of troubled 20th...

---

A Girl Called Rosie

Post civil war Ireland, 1924 - Rose Hamiltons granddaughter, Rosie, is growing into a lovely young woman but her life is blighted by her mothers violence. A trip to Kerry, in the company of her grandparents, seems the perfect escape. For Rosie, this ...

---

For Many a Long Day

The continuation of the spellbinding 'Hamilton' saga - Sam Hamilton and Robert Scott are now in their fifties, with families of their own, and are grateful to have work during a time of much unemployment. However, they have little joy in their...

---

Shadow on the Land

Another complete-in-itself story in the spellbinding 'Hamilton' saga - It is 1942, and the Second World War has been going on for three wearying years. Work is hard in the Ulster mills in Northern Ireland where Alex Hamilton struggles to keep ove...

---

Come Rain, Come Shine

Newly-weds Clare and Andrew Hamilton face a life-changing decision in this saga of life in 1960s Armagh. 1960. Clare Hamilton is returning home to Armagh to marry Andrew Hamilton, her childhood sweetheart. They plan to open Andrew's ancestral home...

---

The Blacksmith's Wife

County Armagh, 1845. Married to the local blacksmith, young Sarah Hamilton spends her days looking after John and his apprentices at the forge, and her happiness is strengthened by the steady love of her husband and the beautiful green landscape of h...

---

The Girl from Galloway

The hardest times can build the strongest friendships

County Donegal, Ireland, April 1845.

Since following her heart and moving from her comfortable home in Scotland to the harsh mountainside of Ardtur, County Donegal, Hannah McGinle...

---

The Belfast Girl at O'Dara Cottage

/ General Fiction

'An immensely readable, summer holiday of a book' Belfast TelegraphWhen Elizabeth Stewart, the only daughter of Protestant parents, announced that she wants to leave Belfast for the west coast of Ireland, her family can't help but question her ...

---

Last Summer in Ireland

/ General Fiction

Can she unlock the secrets of her past?

Deirdre Weston, a London journalist, returns to her family home in Armagh to come to terms with the death of her mother. Faced with painful memories of her own past, Deirdre despairs of the task she ...

---

---

The Teacher at Donegal Bay

'An engaging story of opportunities lost and refound' Express

Can love help her through the most difficult decisions?

When Jenny McKinstry is offered a new post as the Head of English at her Belfast school she's elated! Yet she...

---

A Second Chance at the Belfast Guesthouse

Will love be enough to overcome the odds?

It is 1960 and Clare Hamilton is returning home to her beloved Armagh to marry Andrew, her childhood sweetheart. Full of the hope and possibilities of a newlywed couple, they plan to turn Andrew'...

---

Beyond the Green Hills

The sequel to On a Clear Day, which continues the enchanting story of Clare Richardson; Clare, now aged 20 and blossoming into a beautiful young woman, is looking forward to her final year at university, and to the return of her childhood sweetheart ...

---

A Few Late Roses

Jenny is offered the job as school Head of English. She must decide between this once-and-for-all opportunity, and her husband, mother and stepmother, who feel she should leave it no longer to start a family....

---

The Hamiltons of Ballydown

Continuing the story of Rose Hamilton and her family
In the closing years of the nineteenth century the Hamilton family are enjoying new found security as the owners of their own home in Ballydown, and Rose has every reason to be happy with her lo...

---

The Hawthorns Bloom in May

Another installment in the popular saga of the Hamilton family of Ballydown Rose Hamilton, in her fifties and a grandmother, has much to be thankful for in the steady love of her husband John and their relative prosperity. But she is concerned for he...

---

On a Clear Day

After the death of her parents, nine-year-old Clare Hamilton is sent to live with an aunt in Belfast, but she never feels comfortable in the city, and longs to return to the farm to be with her brother and grandfather....

---

Stranger in the Place

'Stranger in the Place' explores a Protestant, Northern Irish girl's encounter with the Catholic, rural south. It hinges on the struggle of Elizabeth to transcend the barriers of her narrow upbringing, and to take control of her own future....

---

The Woman from Kerry

A spellbinding novel of 19th century Ireland, from the acclaimed author of On A Clear Day and Beyond the Green Hills. Little Rose McGinley is just seven years old when her family is harshly evicted from their home in Donegal, victims of the Clearance...

---
Frequently Asked Questions (FAQ)
Anne Doughty has published 18 books.
Anne Doughty does not have a new book coming out soon. The latest book, A Second Chance at the Belfast Guesthouse, was published in December 2019.
The first book by Anne Doughty, Summer of the Hawthorn, was published in June 2001.
Yes. Anne Doughty has 1 series.