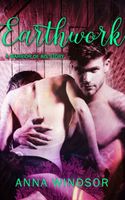 Newest Release
Bibliography:

8 Books - 1 Series

First Book:

June 2008

Latest Book:

June 2016

Rating:
Full Series List in Order
1 - Bound by Shadow (Jun-2008)
2 - Bound by Flame (Aug-2008)
3 - Bound by Light (Sep-2008)
4 - Captive Spirit (Nov-2010)
5 - Captive Soul (Jan-2011)
6 - Captive Heart (Jan-2011)
Book List in Order:
8

titles
Bound by Shadow

Falling for a demon can be hazardous to your heart. Riana Dumain is a fully trained Sybil, a warrior priestess battling evil whose practical magic keeps her grounded in earthly science -- and desires. She knows that gorgeous NYPD detective Creed L...

---

Bound by Flame

When Cynda gets hot and bothered, things start to sizzle. Gorgeous flame-haired Cynda Flynn knows fire -- its heat, its power, its magic. A fully trained Sybil warrior priestess, Cynda's weapon is flame. But she's unprepared for the passion ignite...

---

Bound by Light

The night holds endless pleasures . . . and hides nameless terrors. As the broom end of her Sybil triad, Merilee Alexander has the sacred duty as a warrior witch of taking out the trash. Lately, though, she's been a little overwhelmed: Manhattan i...

---

John Doe

in The Mammoth Book of Paranormal Romance

Fall in love with the otherworldly If love transcends all boundaries, then paranormal romance is its logical conclusion. From the biggest names around, here are 24 tales to take you to another time and place. Let Alyssa Day, Sherrilyn Kenyon, Chey...

---

Captive Spirit

TRAPPED BY TEMPTATION, BOUND BY DESIRE Saving humanity from the supernatural has been challenging lately -- even for a well-trained earth Sybil like Bela Argos, who must harness the magic of a fractious group of warrior sisters and battle a new wave...

---

Captive Heart

HOT, WET, AND BOTHERED As the world's only fully trained water Sybil, Andy Myles is too busy battling New York's demonic population and coping with personal tragedy to trust her broken heart to the wrong man. Jack Blackmore, FBI adviser to Manh...

---

Captive Soul

SHE'S DEFINITELY GETTING WARMER. Her flame power nearly extinguished in a battle against the dark forces attempting to control Manhattan, fire Sybil Camille Fitzgerald is down but not out. Joining a new squad of warrior witches, she hopes to reclai...

---

---
Frequently Asked Questions (FAQ)
Anna Windsor has published 8 books.
Anna Windsor does not have a new book coming out soon. The latest book, Earthwork, was published in June 2016.
The first book by Anna Windsor, Bound by Shadow, was published in June 2008.
Yes. Anna Windsor has 1 series.