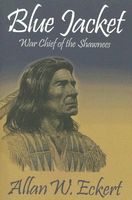 Newest Release
Bibliography:

26 Books - 2 Series

First Book:

September 1967

Latest Book:

February 2012

Rating:
Full Series List in Order
1 - Incident at Hawk's Hill (1971)
2 - Return To Hawk's Hill (1998)
1 - The Frontiersmen (Sep-1967)
2 - Wilderness Empire (Jun-1969)
3 - Conquerers (Sep-1970)
4 - The Wilderness War (Oct-1978)
Book List in Order:
26

titles
The Frontiersmen

WHITE MAN'S MASSACRE. RED MAN'S REVENGE. Driven from their homeland, the Indians fought bitterly to keep a final stronghold east of the Mississippi. Savage cunning, strength, skill and knowledge of the wilderness c were their weapons, and the Ind...

---

The Crossbreed

His mother was a housecat gone wild-a huge, tiger-striped cat who survived almost certain death at the hands of a man intent upon destroying her and her family.

His father was a bobcat-a proud, cunning creature of the Wisconsin countryside, whose ...

---

Wilderness Empire

THE FRONTIER WAS ABLAZE Whipped to a frenzy by the French, the Iroquois were cutting a swath of desolation from New York to Virginia. Terrified settlers banded together, no match for the Indians' cunning. Cabins were burned, entire families massacred...

---

Conquerers

DEFIANT WARRIORS They had defeated the French and now the English possessed the vast North American empire. Soldiers, traders, settlers -- all began the trek across the wilderness to claim the land and its riches. Against this relentless tide Indian ...

---

Incident at Hawk's Hill

Ben was not an ordinary six-year-old boy. He was much too small for his age, and he seemed to get along better with animals than with people. None of the people in North Corners knew quite what to make of him. Then one June day in 1870, Ben wandered ...

---

---

The Hab Theory

This large contemporary novel tells the story of an ordinary electrical engineer who, at age 94 and dabbling in the earth sciences as an avocation, discovers an amazing and shocking truth -- that time after time since the beginnings of the earth, lif...

---

The Wilderness War

TWILIGHT OF A GREAT EMPIRE. BIRTH OF A NEW NATION. From Niagara rails to Lake Champlain, the warriors of the mighty Iroquois ruled supreme. Not even the savagery of the French and Indian Wars could cool their fury or halt their power. But by 1770, ...

---

---

---

The Scarlet Mansion

Draws a portrait of mass murderer Hermann Mudgett, better known as H.H. Holmes, who, in addition to killing more than one hundred victims, leads a colorful life as a pharmacist, teacher, inventor, landscape architect, and storekeeper...

---

Court-Martial of Daniel Boone

Accused by his longtime enemy of conspiring to turn Boonesborough, Kentucky, over to the British during the Revolution, Daniel Boone must fight for his honor, and his life, against charges of treason. Reissue....

---

Twilight of Empire

One of the premier chroniclers of our nation's turbulent frontier history, Allan W. Ecker now presents another spellbinding chapter in the conquest of the American wilderness.  Here is the powerful, compellingly human story of the white man's strug...

---

Sorrow in Our Heart: The Life of Tecumseh

A biography of the famous Shawnee describes Tecumseh's plan to amalgamate all North American tribes into one people, his role as statesman and military strategist, and his death in the Battle of Thames....

---

That Dark and Bloody River

An award-winning author chronicles the settling of the Ohio River Valley, home to the defiant Shawnee Indians, who vow to defend their land against the seemingly unstoppable.

They came on foot and by horseback, in wagons and on rafts, singly a...

---

Return To Hawk's Hill

Running away from a vicious trapper, seven-year-old Ben MacDonald is separated from his family and eventually ends up on the shores of Lake Winnipeg, where he is taken in by a tribe of Metis Indians. ...

---

The Dreaming Tree

The "coming of age" story of a very lonely and misunderstood boy who is sent to a boarding school and finds solace in the woods, with nature. He becomes especially enraptured of a giant old oak tree, on the massive branches of which he indulges his f...

---

The Silent Sky

This nature novel, by following the hatching and lifetime experiences of the last know wild passenger pigeon, chronicles the life, natural history, and ultimate extinction of this species which was once the most abundant bird species in North America...

---

Song Of The Wild

The dramatic story of a lonely and misunderstood boy who has an exhilarating relationship with animals and nature, Song of the Wild is a book for all ages.

Twelve-year-old Caleb Erikson, who was born with a strange and wonderful talent that lets ...

---

The Dark Green Tunnel

This is a fantasy, a la C.S.Lewis, about twins (boy and girl) who find their way into a parallel world in which there are strange creatures, strange people, strange topography, and evil kings and warlocks trying to rule the entire land of Messmeria. ...

---

---

Johnny Logan: Shawnee Spy

Johnny Logan was born Spemica Lawba, a Shawnee. Taken prisoner as a boy when his village was destroyed by an army under General Benjamin Logan, he is adopted by Logan. Later returned to his people, Johnny Logan becomes a spy for the Americans in the ...

---

Savage Journey

"Eckert's skills as a naturalist, previously displayed in his Newbery Award-winning Incident at Hawk's Hill, are here given full expression and armchair adventurers will soon be caught in its spell. The pristine and often savage beauty of the killer ...

---

The Return to Mesmeria

The twins, Lara and Barnaby, find a new way back into Mesmeria, but in a time frame different than originally. The good Queen Mag Namodder has been kidnapped by the evil King of Bluggia and will die unless the twins and their friends can rescue her. ...

---

The King Snake

A very special young adult nature novel about the life and adventures in survival of a North Carolina king snake, from the time of his hatching until he becomes adult. The story shows the way he lives, how he catches and eats his prey (including othe...

---

The Last Great Auk

The protagonist of this novel is heroic, majestic, a born leader, a devoted husband and father. He is destined to be long remembered by whoever reads about his life. He is a great Auk. The great auks were the only flightless species of North Atlantic...

---

---

Dark Journey

/ General Fiction

A region of such wealth and beauty as Upper California could not long be hidden from the eyes of restless Americans pressing steadily westward. In 1841 a party of men, women, and children set out from Missouri led by John Bidwell, the prince of Calif...

---
Frequently Asked Questions (FAQ)
Allan W. Eckert has published 26 books.
Allan W. Eckert does not have a new book coming out soon. The latest book, Dark Journey, was published in February 2012.
The first book by Allan W. Eckert, The Frontiersmen, was published in September 1967.
Yes. Allan W. Eckert has 2 series.