Space Wolf by William King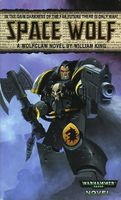 RAGNAR LEAPT up from his hiding place, bolt pistol 1A-spitting death. The nightgangers could not help but notice where he was, and with a mighty roar of frenzied rage they raced towards him. Ragnar answered their war cry with a wolfish howl of his own, and was reassured to hear it echoed back from the throats of the surrounding Blood Claws. He pulled the trigger again and again as the frenzied mass of mutants approached, sending bolter shell after bolter shell rocketing into his targets. Ragnar laughed aloud, feeling the full battle rage come upon him. The beast roared within his soul, demanding to be unleashed.

IN THE GRIM future of Warhammer 40,000, the Space 1 Marines of the Adeptus Astartes are humanity's last hope. On the planet Fenris, young Ragnar is chosen to be inducted into the noble yet savage Space Wolves chapter. But with his ancient primal instincts unleashed by the implanting of the sacred Canis Helix, Ragnar must learn to control the beast within and fight for the greater good of the wolf pack.
cover variations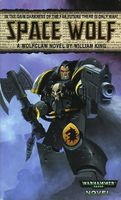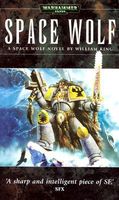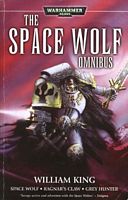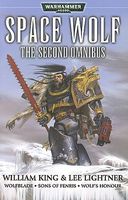 what readers are saying
What do you think? Write your own comment on this book!
Write a Comment
book info
genres
Speculative Fiction
sub-genres
Science Fiction
---