Out Cold by William G. Tapply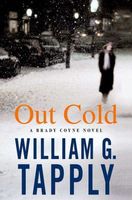 Brady Coyne is a Boston attorney, whose routine legal work and sedate lifestyle usually keep him far away from trouble. Unfortunately, one cold January morning, trouble comes to him. When Brady lets his dog out into the backyard of his Back Bay brownstone, he finds a girl buried under the snow in Brady's back yard. A teenager, maybe fifteen or sixteen, who had apparently crawled into the backyard, bleeding, in the middle of the night, only to die from hypothermia and blood loss. The singular clue to her identity is a small piece of paper with the brownstone's address scribbled on it.
Now Brady is determined to find out who the girl was, why she had his address, and what happened to her. But the mysterious girl's death is only the beginning - someone out there knows Brady is trying to find out what happened that night and is willing to do anything, or kill anyone, to keep the truth from coming out.
cover variations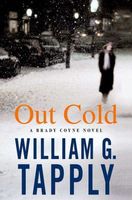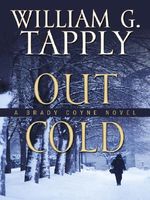 what readers are saying
What do you think? Write your own comment on this book!
Write a Comment
book info
published
Sep-2006 (hardcover)
setting
Boston, Massachusetts
sub-genres
Police / Detective / FBI / Law Enforcement
---