KOP by Warren Hammond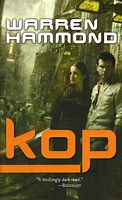 JUNO MOZAMBE IS A DIRTY COP.

THE COLONY WORLD LAGARTO BOOMED when an indigenous plant was discovered to yield a uniquely intoxicating brandy... but when Earth synthesized a copy, Lagarto's economy crashed. Now, like many Lagartans, Juno lives in quiet desperation. But it wasn't always like this. When he was a young cop in capital city Koba's Office of Police, he and his partner worked to break the drug-trade. Now, his old partner is the beleaguered chief of police, and Juno is a cop on the take, broken in body and in spirit.

Yet despite his past sins and his present problems, some small part of Juno has not given up hope. He and his beautiful, young rookie partner are assigned to a particularly ugly murder case that makes no sense . until he realizes that it's a setup to get rid of him and the chief. But it's also a chance to blow the lid off a huge scandal -- an offworld plot to crush the slim hope Lagarto has to regain its economic independence. If he can break the case it would mean a new beginning for him and his world ... if the conspirators don't break him first.

cover variations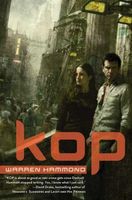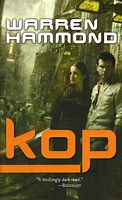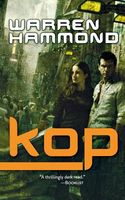 what readers are saying
What do you think? Write your own comment on this book!
Write a Comment
book info
published
Jul-2007 (hardcover)
May-2008 (paperback)
genres
Speculative Fiction
sub-genres
Science Fiction
---