The Girl Next Door by Trisha Alexander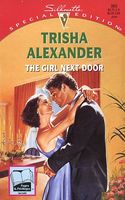 The man was impossible! Infuriating! Maddeningly blind! Sure, freewheeling bachelor Simon Christopher was Jenny Randall's best friend, but when would he stop ogling busty blondes and start seeing her as more than just plain Jenny, the wholesome girl next door?

Clearly, drastic measures were required. So Jenny transformed herself. From predictable to...provocative. From straitlaced to...sensual. From sweetly domestic to downright dangerous! And Simon began to sweat. Began to see...red. Darn it! He wanted his Jenny back! But would he ever admit he wanted all of her?
cover variations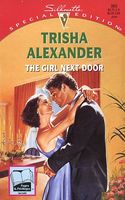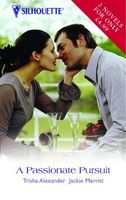 what readers are saying
What do you think? Write your own comment on this book!
Write a Comment
recent publishing history
First Edition
Mass Market Paperback
Silhouette
ISBN:

0373099657
ISBN13:

9780373099658
---
Mass Market Paperback
Mills & Boon (UK)
ISBN:

0373099657M
ISBN13:

9780373099658M
---
Paperback
Mills & Boon (UK)
ISBN:

0373049692
ISBN13:

9780373049691