Heart of the Flame by Tina St. John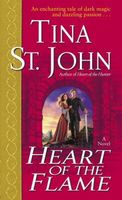 Six months in an enemy's dungeon might have broken a weaker man, but the former Templar knight Kenrick of Clairmont has emerged from imprisonment with an unyielding determination, consumed by a single, daunting quest: to find the Dragon Chalice, a mystical treasure said to grant its bearer unlimited power. It is a dangerous chase, one that pits Kenrick against foes skilled in dark, deadly arts. But no obstacle will prove more treacherous -- nor more seductively lethal -- than the fiery beauty called Haven.

Caught up in the battle for the Chalice, Haven survives a night of terror that leaves her wounded and near death. Her memory scorched by fever, Haven awakens to find herself in the care of the forbidding, handsome Kenrick, who offers his protection in return for her alliance. A tenuous trust is formed between the two, which soon ignites into a fierce passion neither can deny. But Haven's memory of her past is slowly beginning to surface, and it will threaten the fragile bond she and Henrick share -- and embroil them in a fight for their very lives. . . .
cover variations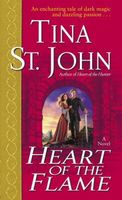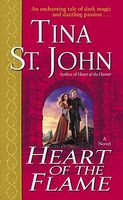 what readers are saying
What do you think? Write your own comment on this book!
Write a Comment
book info
sub-genres
Historical Romance
---