Call After Midnight by Tess Gerritsen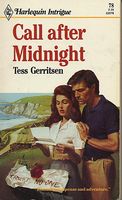 Sarah was a hunted woman

Alone in Europe, on the trail of her missing husband, Sarah Fontaine had walked straight into a nest of spies, counterspies and cold-blooded assassins. They would stop at nothing to find the man she'd known as Geoffrey Fontaine. Sarah knew she had to find him-before his enemies found her.

When Nick O'Hara joined the search, Sarah's spirits soared. He had an instinct for survival and a knack for making Sarah feel safe.

But Nick and Sarah were amateurs-and they were bound to make an amateur's mistakes....
cover variations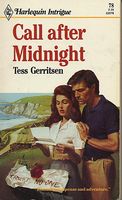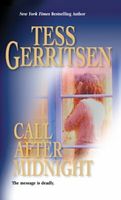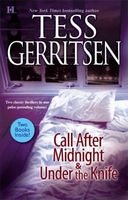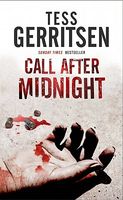 what readers are saying
What do you think? Write your own comment on this book!
Write a Comment
book info
sub-genres
Romantic Suspense
---