From a Distance by Tamera Alexander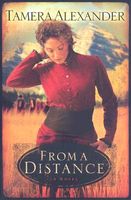 Elizabeth Westbrook, daughter of a decorated Union commander, travels to Timber Ridge, Colorado Territory, in the heart of the Maroon Bells, determined to photograph their beauty and the newly discovered cliff dwellings. Establishing her career as a premier photojournalist is of utmost concern, as is finding a cure for her mysterious illness.

But when one of her photographs becomes key evidence in a murder charge, her life is in peril. And when her interests clash with those of former Confederate sharpshooter Daniel Ranslett, she begins to question her own motivation. What she learns about herself is surprising, but what she learns about Daniel is life-changing.

cover variations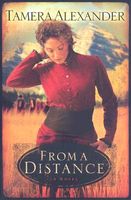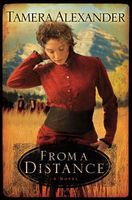 what readers are saying
What do you think? Write your own comment on this book!
Write a Comment
book info
time period
Nineteenth Century
American West
themes
Inspirational / Christian
---