The Tale of Briar Bank by Susan Wittig Albert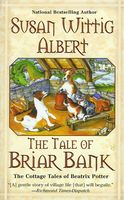 Beatrix Potter's tales have bewitched readers for a century. Now, fans of all ages cherish Susan Wittig Albert's Cottage Tales Mysteries, starring Miss Potter herself...

Near Sawrey, the seat of Miss Beatrix Potter's country home, has been abuzz ever since Mr. Wickstead met his death under a tree limb. Many believe it had to do with a treasure he had dug up. But why was he in the woods on a frigid night? And what was that treasure?

Actually, Wickstead was not alone. Pickles, his fox terrier, was by his side, later running to get help. And only Pickles knows what happened...

Meanwhile, Miss Potter faces dilemmas in her love life and with her parents. But she has no time to muse, what with helping humans and animals alike -- and this little matter of murder. Although she's enlisted her furry friends, Miss Potter still wonders if she'll ever make heads or tails of it all...
cover variations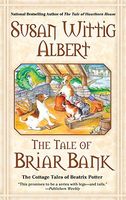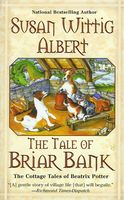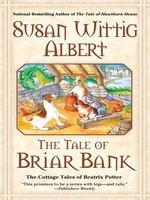 what readers are saying
What do you think? Write your own comment on this book!
Write a Comment
book info
published
Oct-2008 (hardcover)
Sep-2009 (paperback)
time period
1900's-1910's
Twentieth Century
sub-genres
Amateur Sleuth
people / creatures
Women Sleuths
---