The Darling Dahlias and the Cucumber Tree by Susan Wittig Albert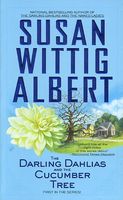 From the national bestselling author of the China Bayles Mysteries comes an "exceptional" new series featuring the ladies of a garden club who also dabble in digging through clues--the Darling Dahlias.

The country may be struggling through the Great Depression, but the good ladies of Darling, Alabama, are determined to keep their chins up and their town beautiful. Their garden club, the Darling Dahlias, has just inherited a new clubhouse and garden, complete with two beautiful cucumber trees in full bloom.

But when a local blond bombshell is found in a suspicious car wreck, the Dahlias decide to dig into buried secrets--and soon find leads sprouting up faster than weeds. The town is all abuzz with news of an escaped convict, rumors of trouble at the bank, and tales of a ghost heard digging around the cucumber tree. If anyone can get to the root of these mysteries, it's the Darling Dahlias.
cover variations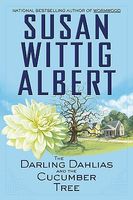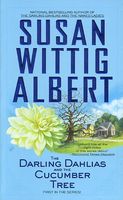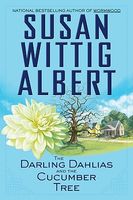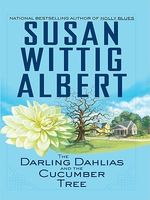 what readers are saying
What do you think? Write your own comment on this book!
Write a Comment
book info
published
Jul-2010 (hardcover)
Jul-2011 (paperback)
time period
1920's-1930's
Twentieth Century
sub-genres
Amateur Sleuth
people / creatures
Women Sleuths
---