Holly Blues by Susan Wittig Albert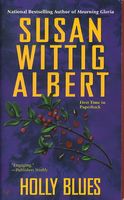 Ex-lawyer and current herbalist China Bayles is known as "a leader among female sleuths" (Publishers Weekly). In Holly Blues, an unwelcome holiday guest creates a thorny situation for China and her husband...

Life has been good to China Bayles, so she doesn't mind welcoming her orphaned niece into the family. But she's not happy when a Texas wind blows her husband's ex-wife, mother of China's stepson, into her herb shop. Sally is known to have a split personality and to be in trouble with the law, but now she claims she has nowhere else to turn. Perhaps it's the scent of Christmas wreaths hanging in her store, but China invites Sally to stay...

Despite her track record, Sally surprises the family by making an effort with her son and forming an instant bond with China's troubled niece. But soon an ex of Sally's reappears. Sally has had plenty of bad-news beaus, but there seems to be an odd connection between this one and the murder of her parents nearly a decade ago. Now, with China's P.I. husband out of town and two children in her care, it's up to China to weed out whatever it is Sally's running from before the truth catches up to them all...
cover variations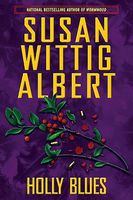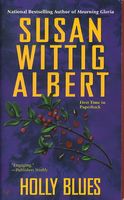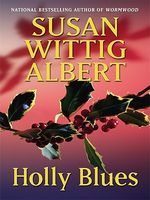 what readers are saying
What do you think? Write your own comment on this book!
Write a Comment
book info
published
Apr-2010 (hardcover)
Apr-2011 (paperback)
sub-genres
Amateur Sleuth
people / creatures
Women Sleuths
---