Kiss and Say Goodbye ~ Stephanie Howard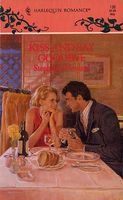 Paradise lost?

Eve Adams thought paradise was her quaint cottage in Kent. Unfortunately, though, there was trouble in paradise--trouble in the form of Rodrigo Marquez.

He arrived on her doorstep one day and arrogantly announced that he owned her property. However, Eve wasn't about to meekly take his word for it. Instead, she ordered the handsome devil to leave and settled in for a fight. Of course, she could hang No Trespassing signs to keep him off her land, but what was going to keep him out of her heart?
what readers are saying
What do you think? Write your own comment on this book!
Write a Comment
sub-genres
Contemporary Romance
---