The Absolutely True Diary of a Part-Time Indian by Sherman Alexie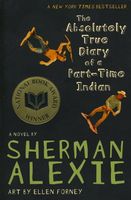 Junior is a budding cartoonist growing up on the Spokane Indian reservation. Born with a variety of medical problems, he is picked on by everyone but his best friend. Determined to receive a good education, Junior leaves the rez to attend an all-white school in the neighboring farm town where the only other Indian is the school mascot. Despite being condemned as a traitor to his people and enduring great tragedies, Junior attacks life with wit and humor and discovers a strength inside of himself that he never knew existed.

Inspired by his own experiences growing up, award-winning author Sherman Alexie chronicles the contemporary adolescence of one unlucky boy trying to rise above the life everyone expects him to live.
awards
2007 National Book Award - Young People's Literature
cover variations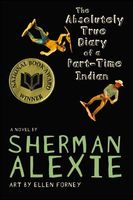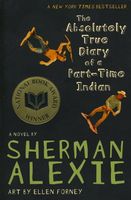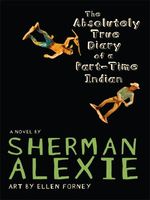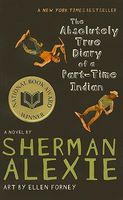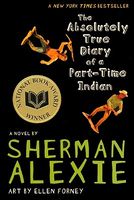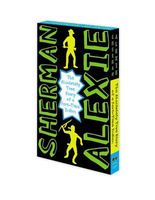 what readers are saying
What do you think? Write your own comment on this book!
Write a Comment
book info
published
Sep-2007 (hardcover)
Apr-2009 (paperback)
age level
Young Adult / Teens (13-17)
people / creatures
Native Americans
---