Blasphemy by Sherman Alexie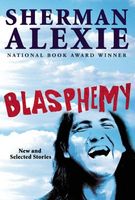 New and selected stories from two decades of writing by the National Book Award -- winning, best-selling, inimitable national treasure, Sherman Alexie

Sherman Alexie's acclaimed stories from his debut, The Lone Ranger and Tonto Fistfight in Heaven, to his most recent PEN/Faulkner Award-winning War Dances, have established him as a star in modern literature. A bold and irreverent observer of life among Native Americans in the Pacific Northwest, the daring, versatile, funny, and outrageous Alexie showcases all his talents in this new collection -- an indispensable volume of Alexie's new and definitive stories that reminds us, on every thrilling page, why he is one of our greatest contemporary writers. Blasphemy unites fifteen beloved classics, including "What You Pawn I Will Redeem," "This Is What It Means to Say Phoenix, Arizona," and "The Toughest Indian in the World," with fifteen new stories ranging from donkey basketball leagues, lethal wind turbines, and all-night manicure parlors, to good and bad marriages, and all species of warriors in American today.
cover variations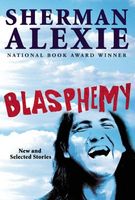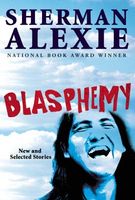 what readers are saying
What do you think? Write your own comment on this book!
Write a Comment
book info
published
Oct-2012 (hardcover)
Oct-2013 (paperback)
people / creatures
Native Americans
---