Slow Heat in Heaven by Sandra Brown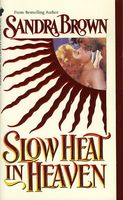 A Hotbed of Forbidden Passion, Betrayals, And Sudden Desire -- Welcome To Heaven...

SCHYLER CRANDALI, the adopted daughter of the most powerful man in town. She had run away a heartbroken girl, but came back a woman who knew exactly what she wanted... CASH, sensual, arrogant, and mysteriously complex. No man intrigued Schyler more or was more dangerous for her to love... TRICIA, Schyler's beautiful younger sister. Her cruel lies only hinted of her malice... KEN, Tricia's handsome husband. Marrying the wrong sister was just his first mistake... JIGGER, pimp and ruffian. He wasn't the only evil in this sultry, seething southern town. For a crisis has brought Schyler Crandall home to a family in conflict, a logging empire on the brink of disaster, and the kinds of sins that make Heaven burning hot... and ready to explode.
cover variations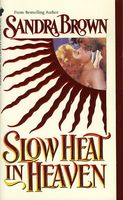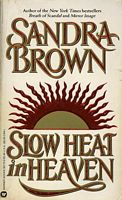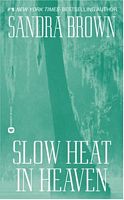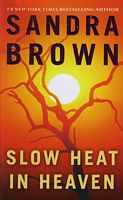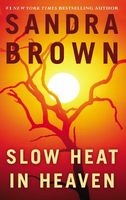 what readers are saying
What do you think? Write your own comment on this book!
Write a Comment
book info
sub-genres
Contemporary Romance
---