Air Apparent by Piers Anthony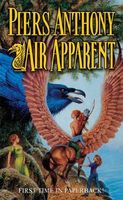 When the Good Magician Humfrey's son Hugo suddenly vanishes, his disappearance sets in motion a series of madcap misadventures that send a collection of colorful characters on a perilous pair of parallel quests. Among them are Debra, a pretty young girl beset by an obnoxious curse; Hugo's beloved wife Wira, whose sightlessness is balanced by a talent for sensitivity, Happy and Fray, a pair of sprightly storm-spirits; Nimbus, the Demon Xanth's own son; and the mysterious outlaw known as the Random Factor.

As they travel through some of the magical realm's most astonishing locales, these unwitting adventurers discover they are key players in a grand drama whose origins reach back to the origins of time itself.
cover variations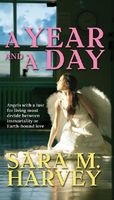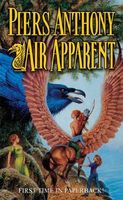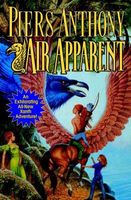 what readers are saying
What do you think? Write your own comment on this book!
Write a Comment
book info
published
Aug-2006 (hardcover)
Oct-2008 (paperback)
genres
Speculative Fiction
---