The Lord of the Trees by Philip Jose Farmer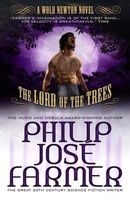 "Having lived long enough with the charming fairy tale created by my biographer, I feel the time has come for the truth to be known. I propose to tell all; of the origins of The Nine, the elixir that gives us nearly eternal youth and superhuman strength, the struggles between us that set the world atremble."
The follow-up to Jose Farmer's shocking and controversial "A Feast Unknown."
A brand-new edition of the classic novel.
what readers are saying
What do you think? Write your own comment on this book!
Write a Comment
book info
genres
Speculative Fiction
---